My 12 Week Scan: What Happens?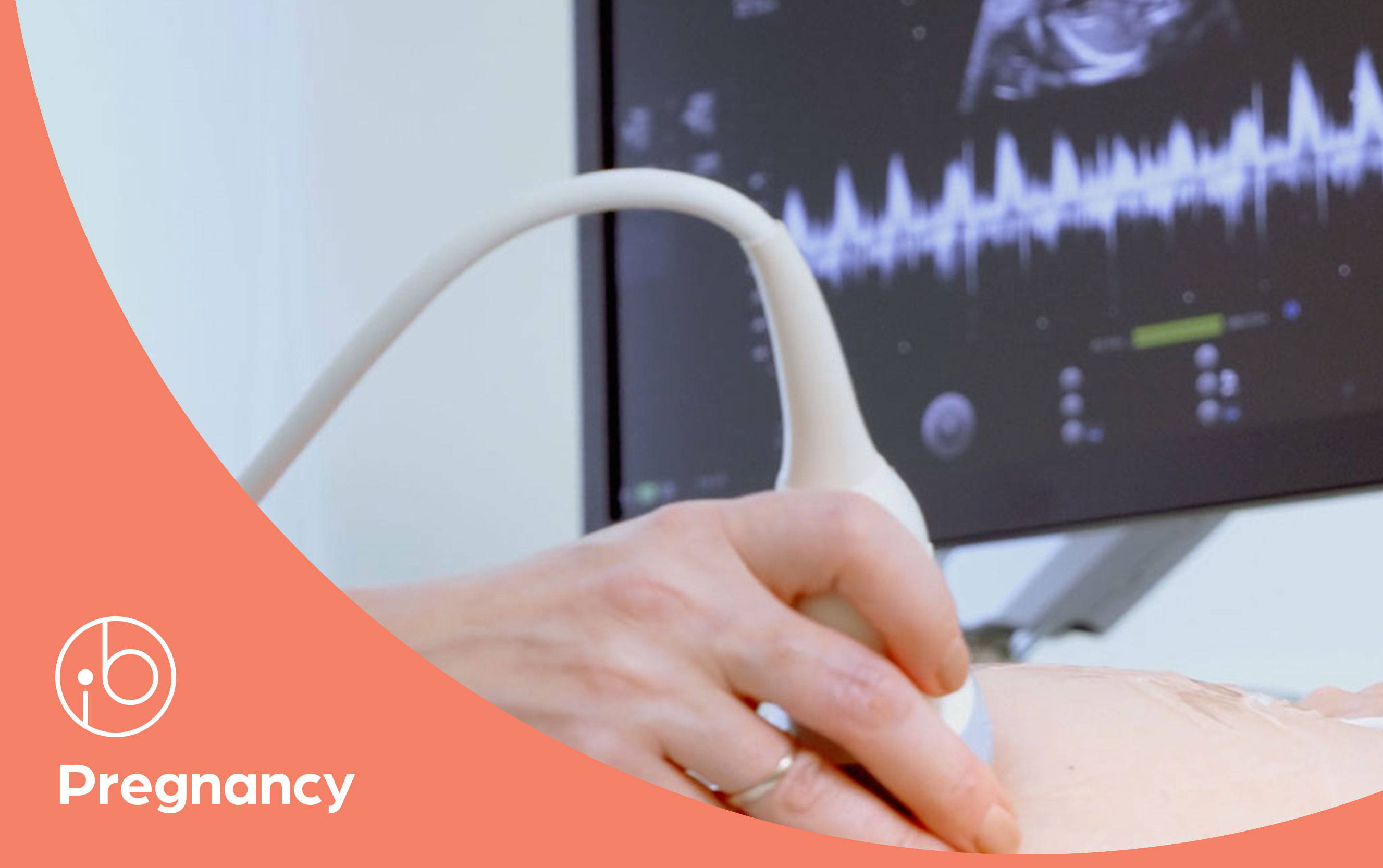 You've done the deed; got the blue line you need and now you're pregnant! But before you buy a buggy or redecorate your spare room, it's time for that first big milestone in your pregnancy journey: your 12 week scan. We've answered some top questions from parents about this moment to help bring you a little more clarity.
Unless you've been through this before, it's hard to know what to expect without looking into it. Thankfully, we've answered some of the basic questions people have had about the 12 week scan.

What is a 12 week scan?
As the title suggests, the 12 week scan is an ultrasound scan that occurs around the twelfth week of your pregnancy. Sometimes it can be a little earlier, around 10 weeks, but it can also come a little later, up to 14 weeks. It is also called the 'dating scan'.
How do I book a scan?
When you discover you're pregnant, you should contact your GP to inform them of the news. They will then set about arranging a midwife for you and organising your scan dates. Unless there is any need to have a check-up earlier, they will book this scan in for around your 12 th week, based on your calculations.
Why do I need a 12 week scan?
The end of week 12 marks the end of your first trimester of pregnancy, so the purpose of the scan is to set a date for your pregnancy – it will help doctors to get a clearer sense of how many weeks pregnant you are, and from there estimate a date of delivery. A bit like arranging a Yodel drop off.
The scan is a chance for the doctors to take a look and make sure baby is healthy and growing in the right place. They will also be able to determine whether you're expecting one baby or more! (Something that might be useful to know…)
If you have complications or discomfort in the early weeks of pregnancy, your doctors may book you in earlier than the 12-week mark, but if not, this will also be your first opportunity to meet your little one.
12 Week Scan: Baby's Development
As with any scan or appointment during pregnancy, the subject of baby's health and development will come up. While it can feel scary, it's important to know that much of this is routine and the more you and the doctors know about how baby is doing, the more you can prepare for all eventualities. Here are somethings it might be useful to know.
How big is my baby at the 12 week scan?
According to the NHS, your baby will be about 5.4cm from head to bottom. That means they're about the size of a plum. So not massive but well on their way…

Will the scan tell me if there are any problems with baby's health?
The 12 week scan can be a good time to determine if there are any factors that could affect baby's development. The sonographers will look for a range of conditions, specifically spina bifida, also Down's syndrome, if you agree to a screening.
What is spina bifida?
This is a condition that can disrupt the development of baby's spine and spinal cord in the womb. This can create complications for baby's spinal cord and spinal bones, which could in turn cause more long-term problems when the child is born.
You can find more information on spina bifida on the NHS website.
What is the Down's syndrome screening?
The screening tests for Down's syndrome, Edwards' syndrome and Patau's syndrome. It involves a combination of an ultrasound scan and a blood test. A sample of blood will be taken, along with a measurement of the fluid from the back of baby's neck, these combined with your own personal information will help doctors to work out if there is a likelihood of these conditions appearing.
While these tests cannot harm your baby, if they find the potential for these conditions, you may require further tests which can bring a higher chance of miscarriage. Therefore, it's important to decide whether you want these screenings or not.
As always, if you're unsure of anything, speak to your GP and consult the NHS website.
12 Week Scan: What happens next?
Now you've reached the 12 week scan, where do you go from here? Below are a few questions, parents often have around this time so hopefully they should help get you on the right track.
What's next?
Following your 12 week scan, you will have started your second trimester. The second trimmest lasts from week 13 of your pregnancy to week 28. If you're lucky, you'll start to feel like you have more energy than in your first trimester. As morning sickness (hopefully) subsides, you can start to feel a bit more like your normal self. This is a great time to focus on your health, eating well and staying active, as baby is growing all the time and needs all the encouragement they can get.
What other scans are coming up?
Your next scan will probably be your mid-pregnancy scan which usually occurs between 18 and 21 weeks. This might change depending on your situation. Parents with multiples usually have more regular scans and check-ups, and the same is true of pregnancies that require monitoring. Your doctor and midwife will let you know when you should expect another scan.
When should I announce my pregnancy?
The real answer is, obviously, whenever you want to. Announcing a pregnancy is a very special moment, but it's understandably also something you might feel apprehensive about. A lot of parents wait until after their 12 week scan to start announcing their big news, but of course, if you choose to wait longer, that's entirely up to you.
Now you've hit the 12 week mark, you're well on your way! The scan is a perfect opportunity to finally meet your little one for the first time and to make sure everything is alright. While it's always a little nerve-wracking going for a scan, it's important to remember it's all part of the journey and the more you know about baby, the better prepared you will be.
Then bring on that second trimester…
Don't forget to pop back to check out our latest advice blogs on everything from pregnancy moments to parenting milestones and plenty on advice on finding all those baby essentials. Find out about range of strollers and travel systems and our nursery furniture now.