Guest blog by Party Pieces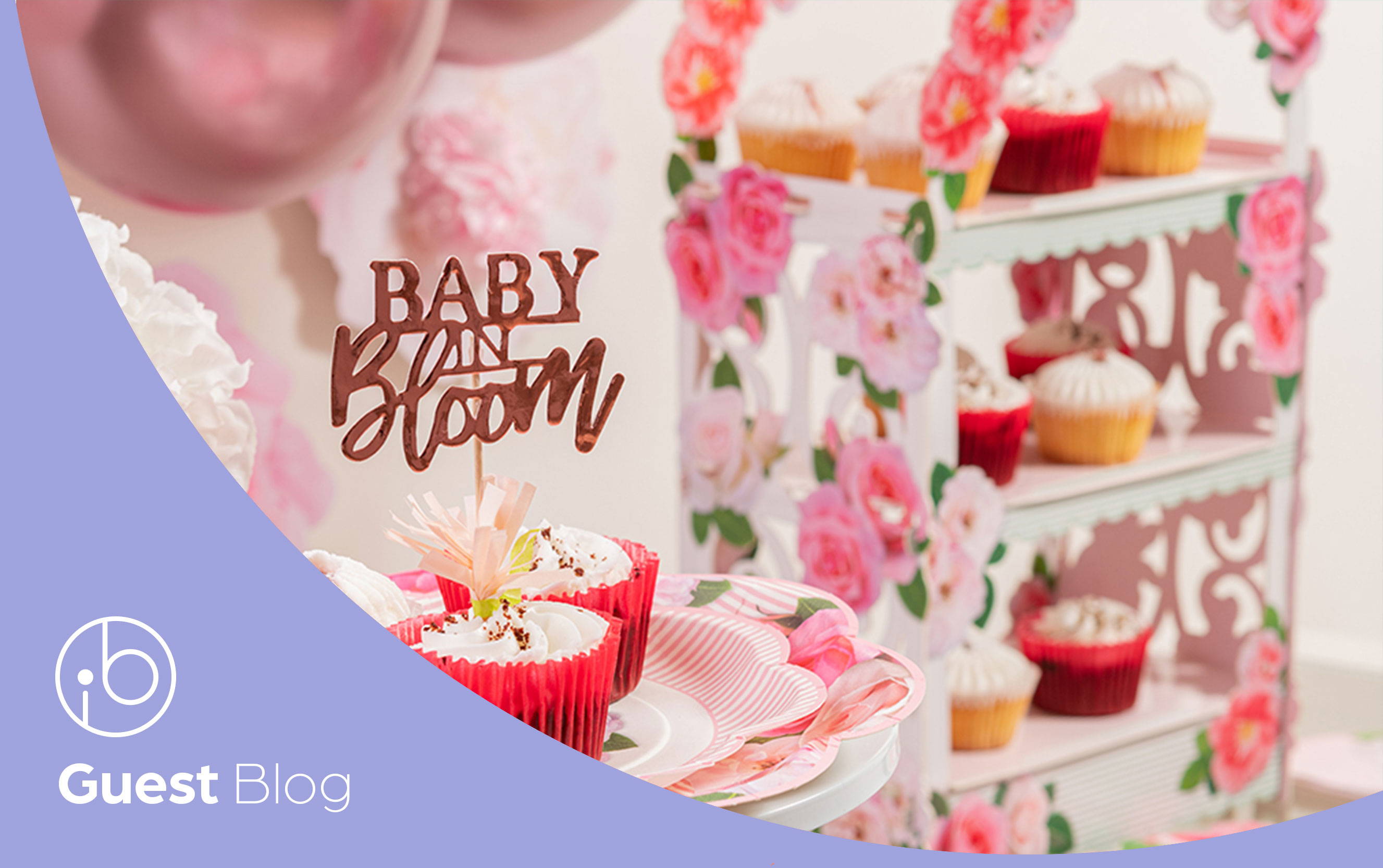 Expecting a baby is a momentous occasion, and a baby shower is a perfect time to celebrate all the happy and exciting moments to come with all of the people you love surrounding you. We've teamed up with the party experts at Party Pieces to give you the top tips for throwing a baby shower.
The beauty of a baby shower is the opportunity to make a fuss of the parents-to-be, and to bring the future child's most loved people together to make precious memories before the baby arrives, along with the sleepless nights.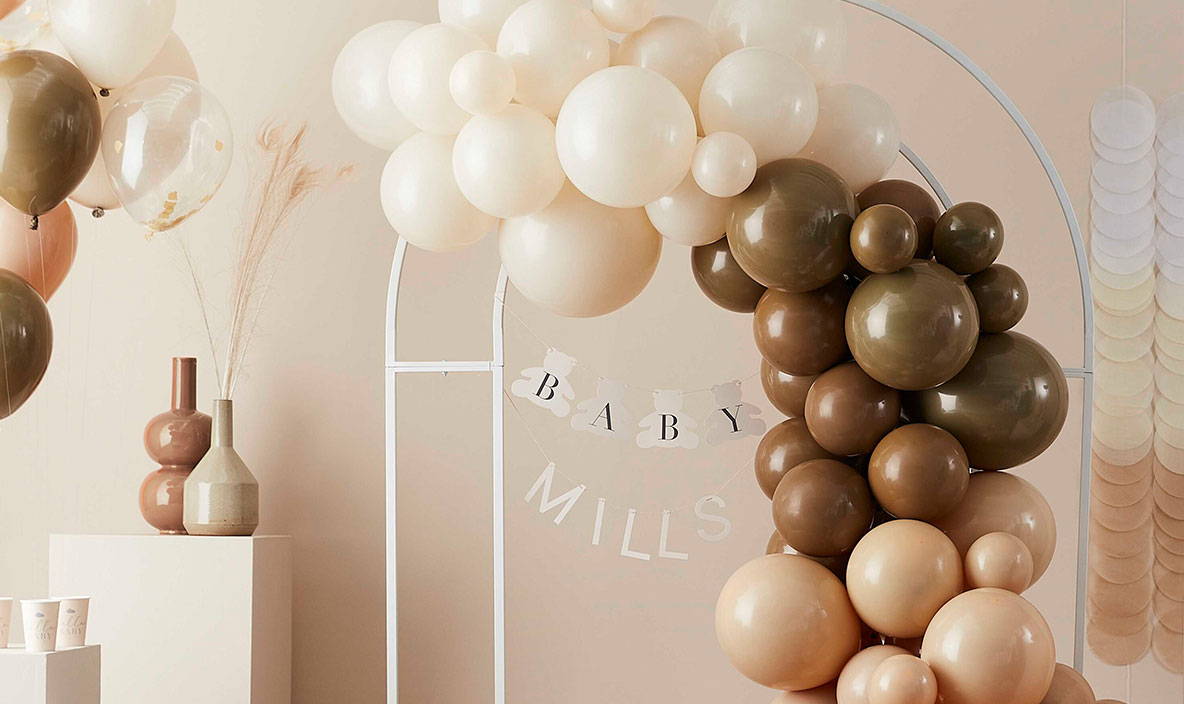 Think about your baby shower theme
The first step for hosting any party is to create a blank canvas, and maximise your chosen space. Picking a theme will also help you streamline your decision making. At Party Pieces, we've curated 5 unique themes to set the perfect tone to your baby shower.
Pretty in Pink, which is a customer favourite, with its pastel colour palette and rose gold details. In the collection it even has a personalised bunting that can showcase the surname of the baby. It looks great strung up against a fence or wall, and can be used in the baby's room after the celebration.



The French Toile collection features elegant shades of blue with gold details. It transports you to the French countryside.


Our Neutral Teddy collection is perfect for anyone wanting a more Gender Neutral event. It has been created to capture the elegant fun of a baby shower.
Perfect for the eco-loving mum-to-be, our Botanical range makes for a fun, foliage inspired celebration. Bringing the outside in. Great for a Gender Neutral event, pre gender reveal.
Pink & Blue Baby Grow range is perfect for a Gender Reveal or Baby Shower, it features a Baby grow designs in pink with gold dots, and blue with gold stripes.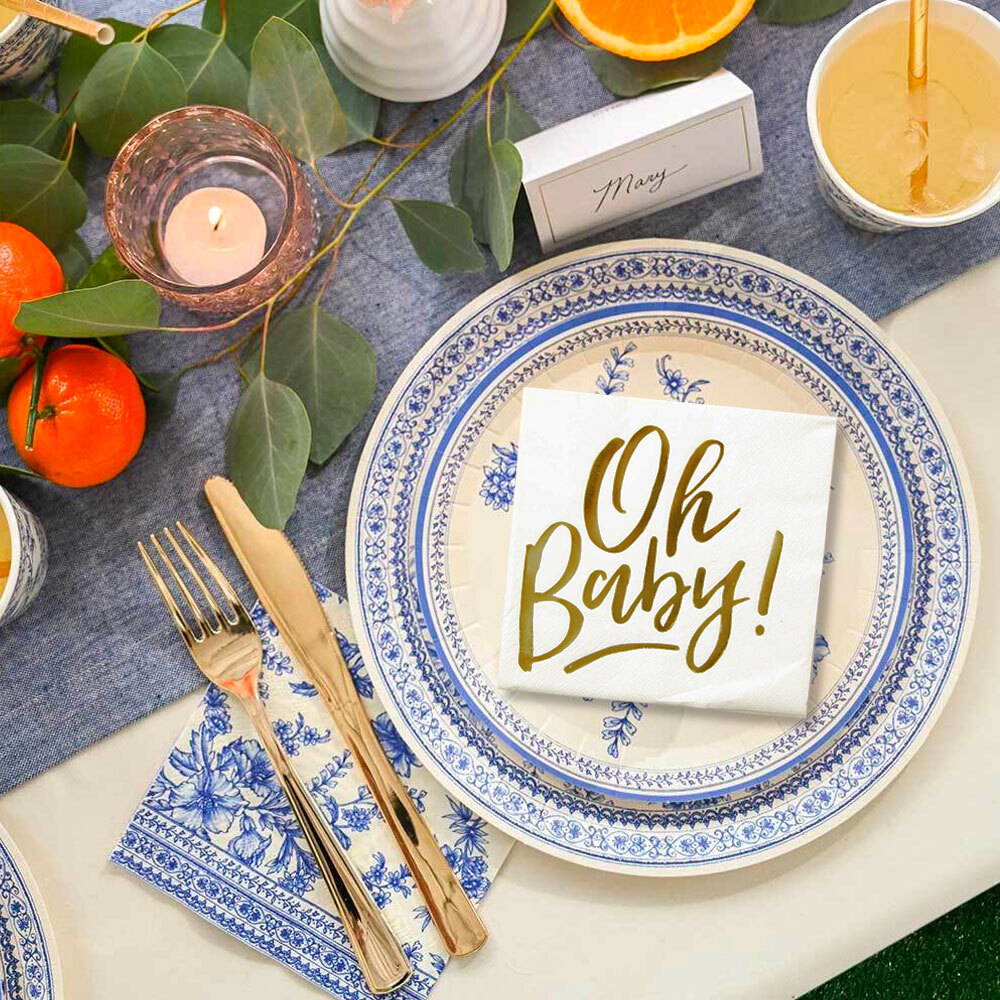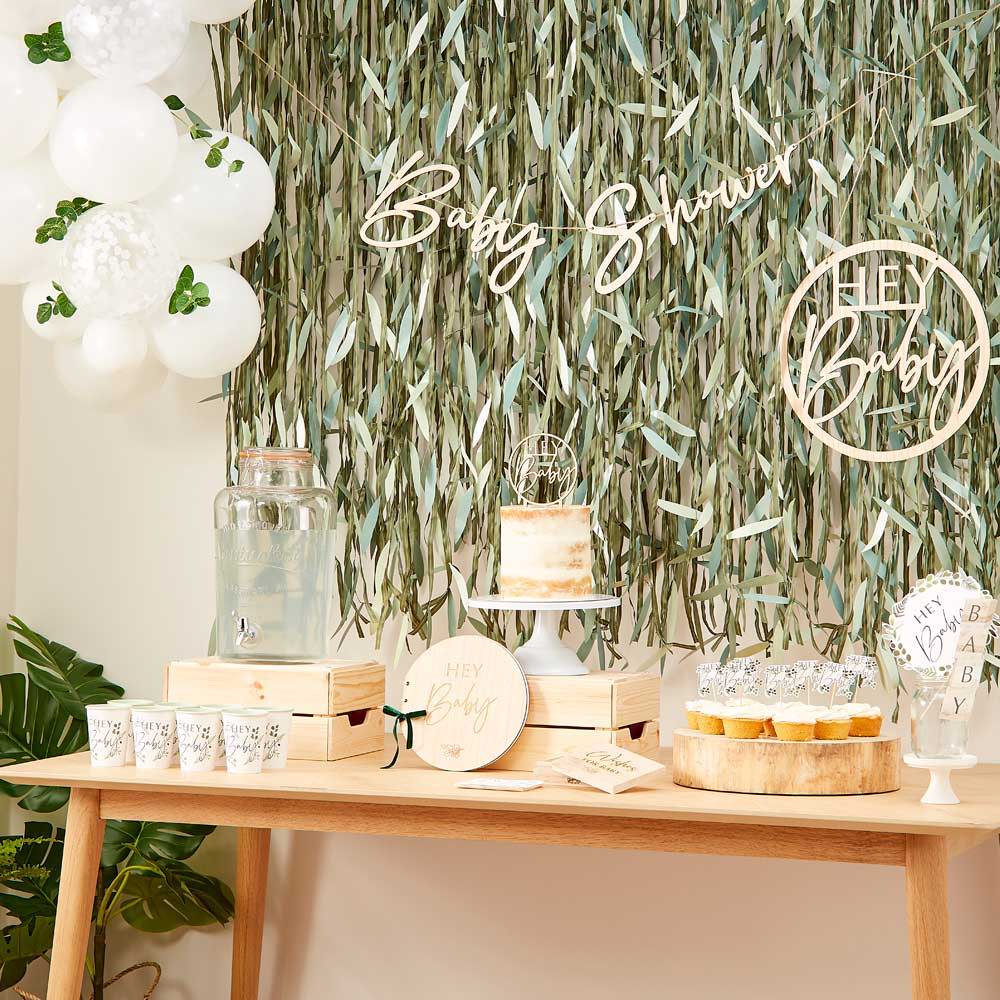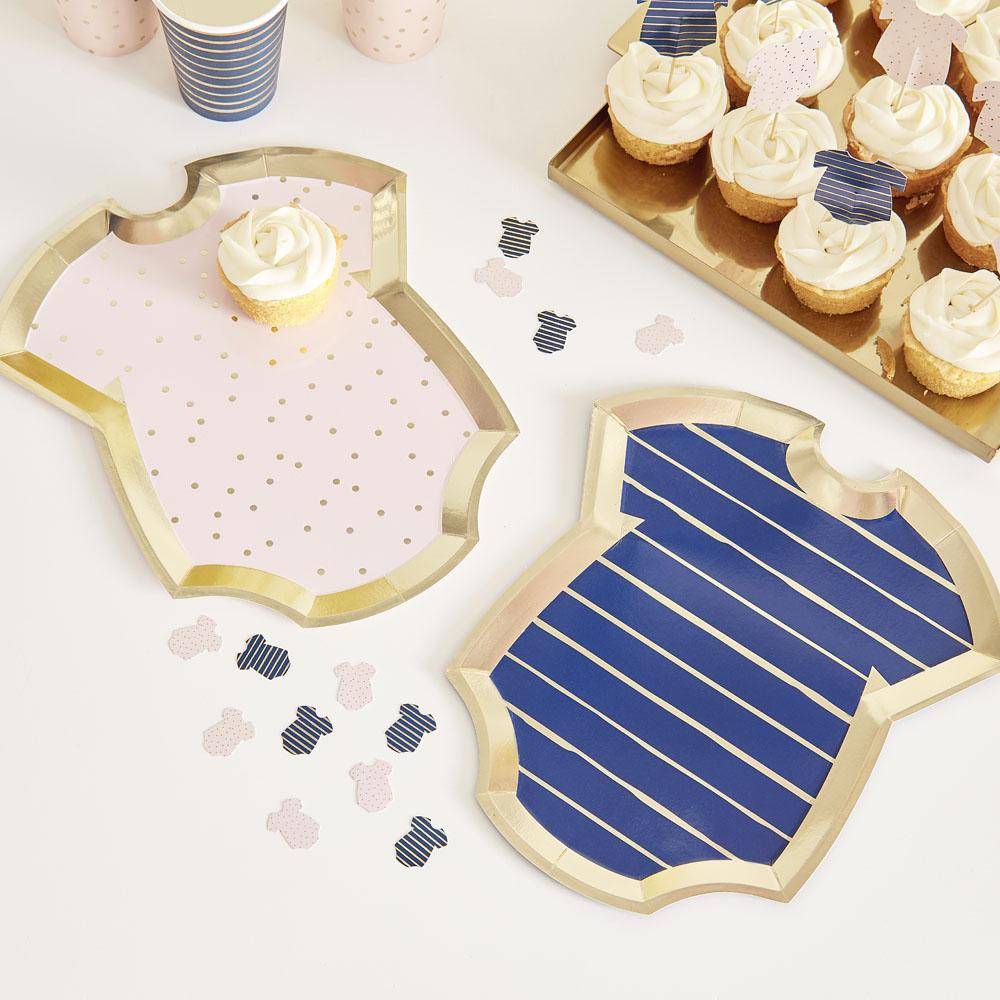 Baby shower party essentials
Once the theme is chosen, it is time to gather the Party Essentials that is needed in every type of celebration. These items include Plates, Napkins, Cups, Table Covers, Cutlery, Treat Stands, Serving Plates and obviously no celebration is complete without bunting and balloons. At a special occasion like a Baby Shower it is important to point out who the "mummy to be" is with a sash.
We find a lot of our customers set up an area at their party to take photos with family and friends, capturing the memories being created – to later share on social media. For this area of your party to be a success you need a stunning backdrop, to match your chosen theme, with the matching baby shower garland. As an extra WOW to your event, why not add a balloon arch.
Finger food is often best at a Baby Shower, not only they are easy to prepare but they don't make much of a mess. Something even easier to organise is a large cheese, meat and vegetable grazing board – not only it looks great but tastes great too.
It often helps to set up a 'bar' area, ideally near where guests will be making their entrance. We recommend preparing ahead of guests arriving with pre-mixed non-alcoholic cocktails or soft drinks in large drink dispensers. Guests can then serve themselves, giving you one less thing to worry about. If it is a hot summers day then don't forget to buy a large bag of ice to keep in your freezer.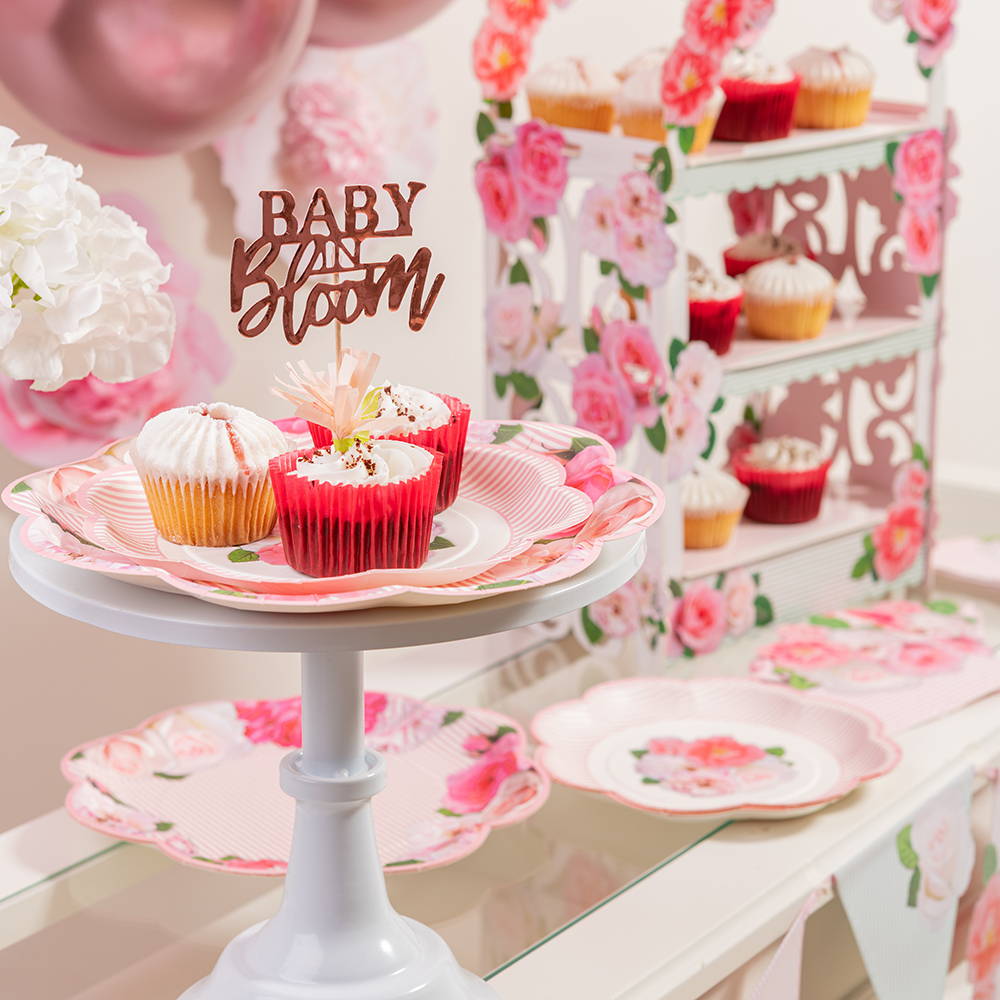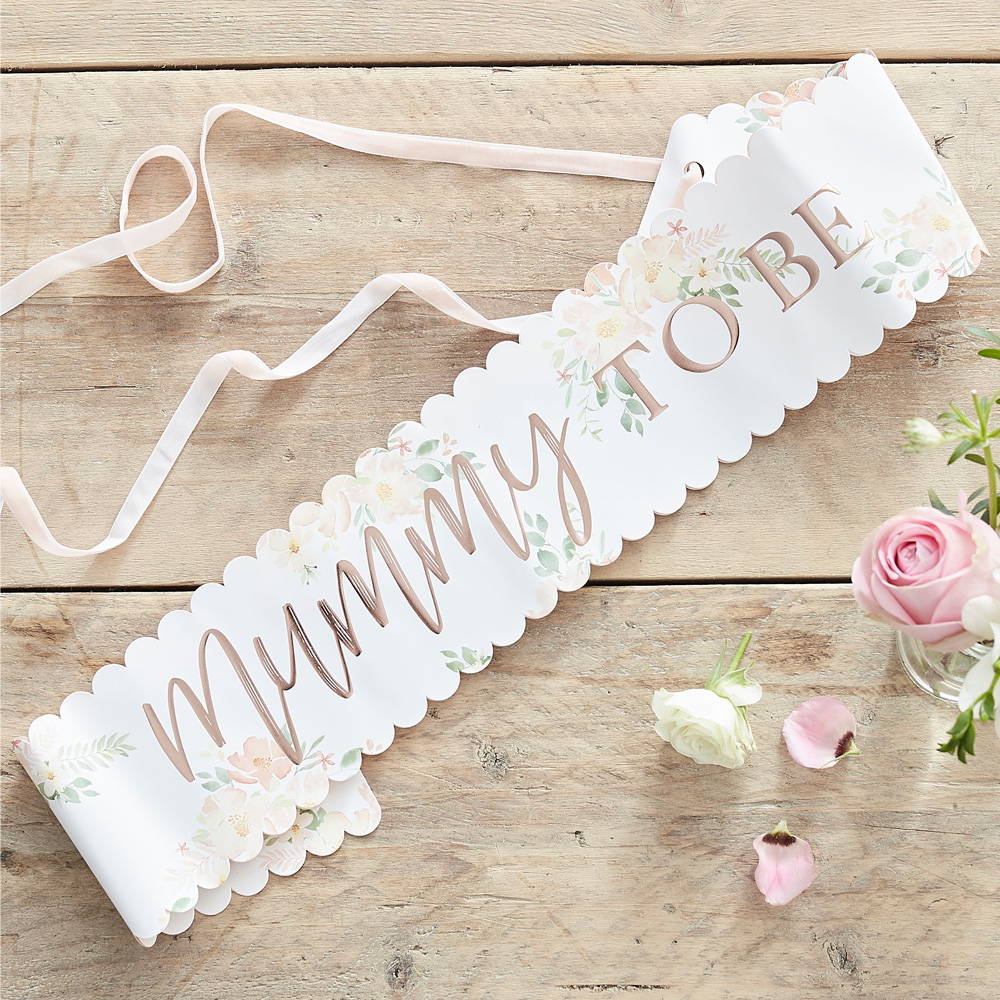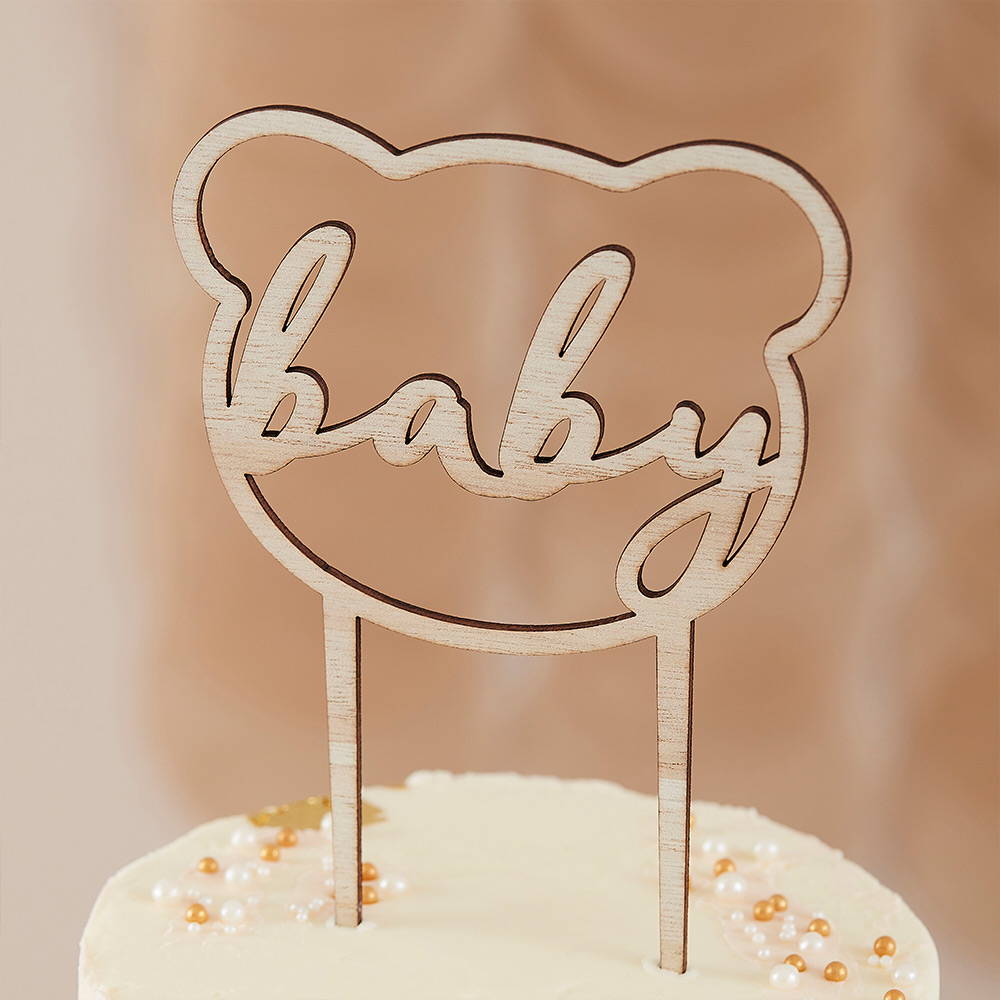 Baby shower games & activities
Some organised activities often help to break the ice with the guests who don't know each other, and they help put the parents to be at the front and centre of the event. There are many fun themed activities for Baby Showers:
Baby Shower Gift Bingo, where guests tick off baby related words such as 'high chair' and 'bottle' as the parents-to-be open their gifts. Any line wins a small prize and the first to complete their grid wins.
The horrible game is when you buy a selection of baby food and purees. Guests take turns to put on an eye mask and to taste a teaspoon of each food and then guess what flavour(s) the concoction is meant to be. Is it 'Broccoli, Pears & Peas, 'Cheesy Pie' or 'Grandpa's Sunday Lunch'? Only your tastebuds can tell…
A classic baby shower activity is "Guess the Size of the Bump" in which write down what size they think the baby bump is at the moment. The father-to-be then takes a measuring tape and wraps it around the bump to get the correct size. The person with the closest guess wins.
There are also more sentimental activities, such as filling in prediction cards. Where you can ask the guests to predict certain things about the new arrival. Or wishes for the baby, where guest can write what they hope for the new baby, and their handwritten messages can be kept in a keepsake box and give to them on their 18th birthday.
Lastly, why not put together a 'Day Four' jar for the expectant mother. Use a jam jar, and ask your guests to write a message of support for the mum-to-be which she can read four days after having the baby (when she's likely to be feeling very tired and possibly emotional). It's bound to be a reminder of how loved she is and how you all have her back.
So, that's it! Hopefully that's sparked your inspiration and you're excited to get started on your baby shower. With so much you can do to decorate, eat and play, your mum-in-waiting is bound to have an amazing time. But obviously, the only thing that really matters to them is sharing this special milestone with those they love.
A massive thank you to Party Pieces for their insightful help!