A Day Out with the Cosmo Travel System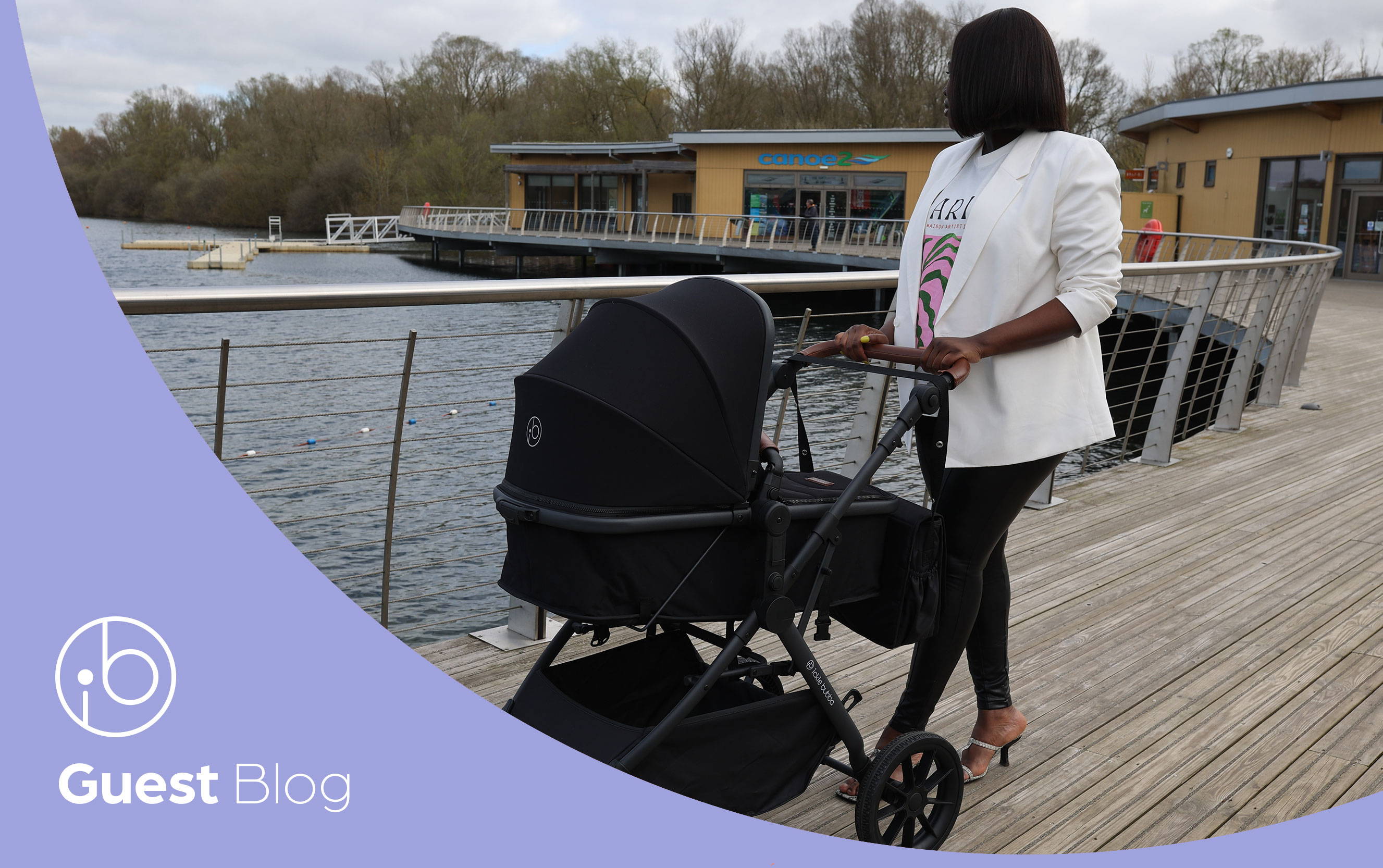 My name is Nancy. I'm a content creator on Instagram @houseofackah and mother to Psalmuel and Ariel. 
When we found out that we were expecting our baby girl, Ariel, my husband and I knew we needed to change our existing pushchair, as the one we previously used was pre-owned and needed to be changed. Months before Ariel's arrival, my husband and I were on the lookout for a pushchair that was lightweight, compact and could be placed in our car without any hassle. 
I had a few demands when it came to choosing a pram: it needed to be a 4 wheeler and the wheels needed to be as big as possible (I found that this makes steering and getting up onto pavements, buses etc. much easier). Also, the travel system needed to be sturdy and safe, the handlebars had to be adjustable and I wanted a big shopping basket…
And of course, I wanted it all for a good price!
I was lucky enough to be asked to review the Cosmo All in One i-Size Travel System with ISOFIX Base. Since receiving and using it almost everyday, I would definitely recommend it to family, friends and anyone who was looking for a pushchair. So far it ticks all of my boxes. 
Today, I will be sharing a glimpse of my day so you can see why we love Cosmo travel system.
6:30 - Saturday Morning 
Jed and I were woken up by Ariel. I then got up to breastfeed her while at the same time doing our morning Bible reading before heading downstairs for breakfast. 
After breakfast we all went back upstairs to get ready for the day.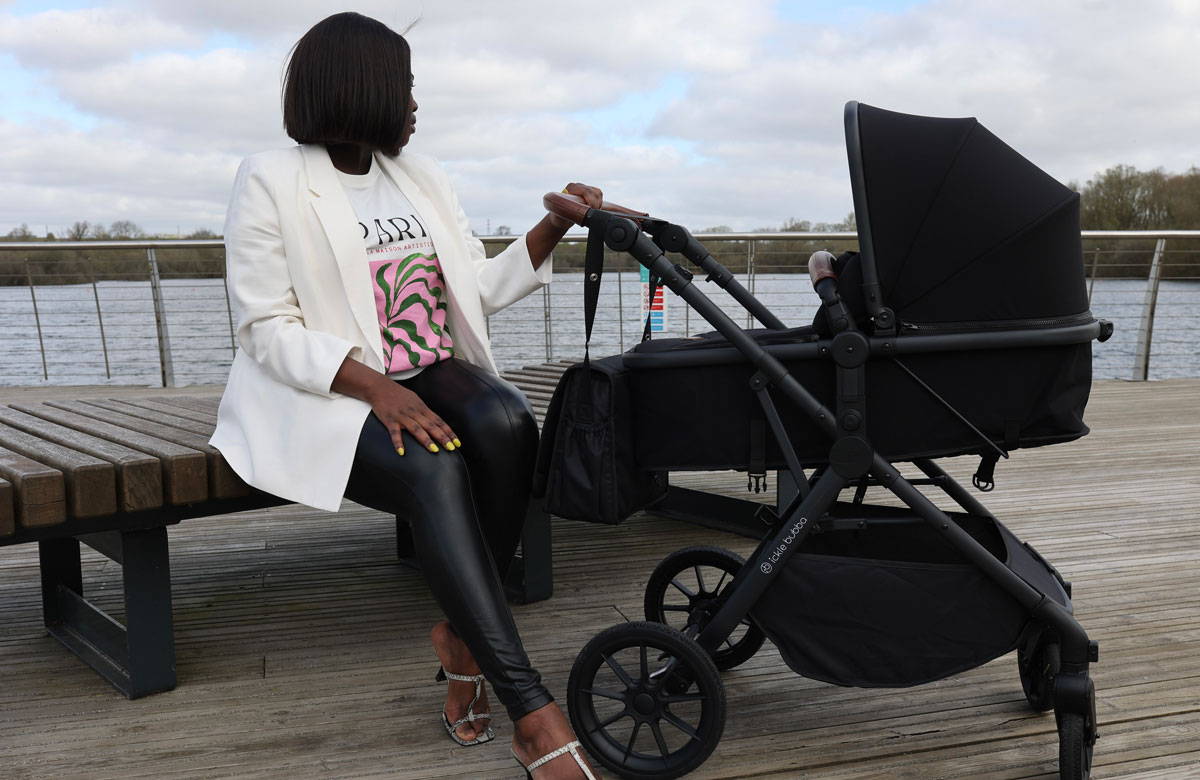 9:30 - Time to go to Rushden lakes 
Before making our way to Rushden Lakes, I made sure I packed my Cosmo changing bag (it comes with included in the Cosmo bundels!) with all the essentials, such as snacks, nappies and wipes that I needed for the day. 
One great thing about the Cosmo All in One i-Size Travel System, is that it fit perfectly in the boot of the car. We also settled Ariel in the Stratus i-Size Car Seat before setting off.
10:20 - Car Park 
We finally arrived at the car park after being stuck in traffic. I took out the pram unit out of the car boot with ease. I then went ahead and settled Ariel in the pram, where I knew she would be able to sleep comfortably and safely.
After that, I stashed all the things we needed into the basket and headed to the shops. The pram unit definitely encourages sleep, as I discovered that Ariel slept throughout the entire period I was shopping.
10:30 - 11:00 - Ease of the Pushchair 

The ease of using the Cosmo Pushchair still amazes me. I didn't have any trouble getting up and down the kerbs or the uneven pavement. After going into a few shops to grab most of the things we needed for the house, Psalmuel and Ariel started crying - I guess it was feeding time 😅

11:20 - Popped into Costa 
We popped into Costa to grab coffee/cake and  feed both Psalmuel and Ariel. After feeding, we decided to swap the pram with the Stratus i-Size Car Seat, so we could interact with Ariel, as she was awake.
12:30 - Finishing off the rest of the shopping 
We went on to get the rest of our shopping done then decided to head back home as we were expecting family to visit. 

2:00 - Home
We got home just in time for our family visit. Definitely made easier with Cosmo!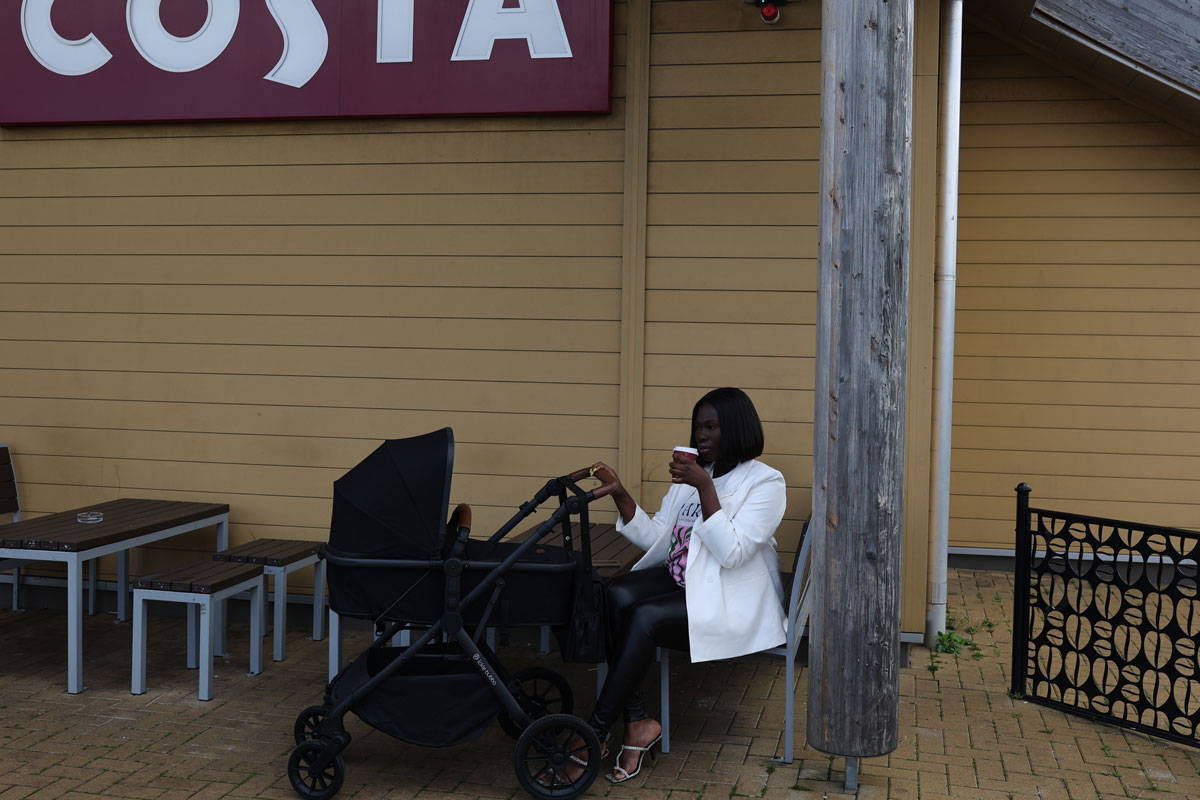 We hope you enjoyed a glimpse into our day and hope this helps you to decide whether Cosmo All in One i-Size Travel System is the right pushchair for you and your family.
Overall, I found the travel system to be easy to use and very well designed- it had everything i needed for the day. As a busy mum, Cosmo All in One i-Size Travel System provides all the features and essentials functions that allows me to get on with my day without fuss or the unnecessary hassle - I would pick it all over again if I had to choose again!

Thanks Nancy, we're so glad you enjoyed your day. Find out more about our Cosmo travel system and catch up with more of Nancy's updates @houseofackah