Creating a nursery for under £500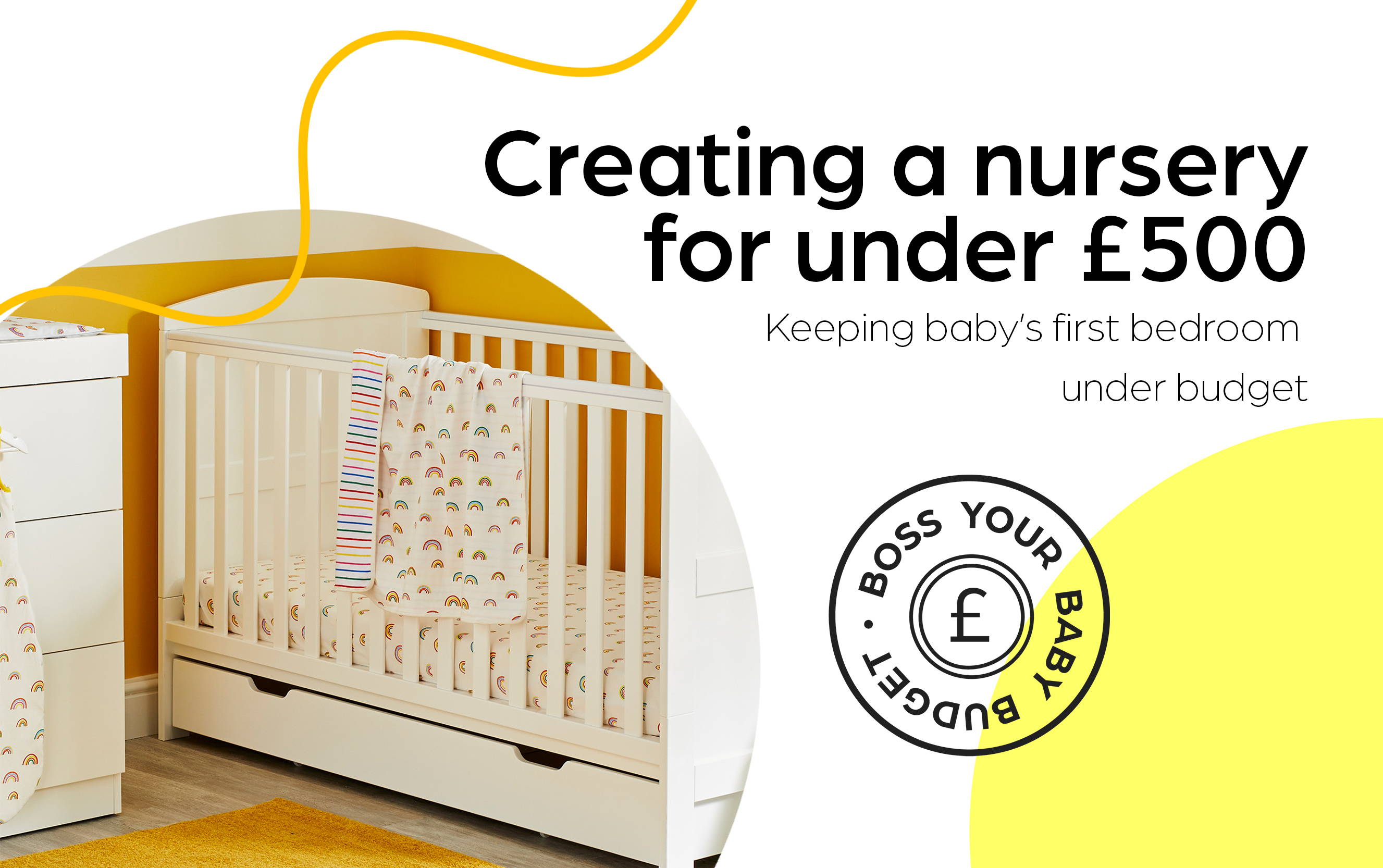 One of the biggest purchases you'll make as an expectant parent is your nursery. It allows you to carve out a cosy, intimate space for your little one to call home. But when you've got lots of other essentials to stock up on, keeping the cost down is crucial. Luckily, we're on a mission to help you Boss Your Baby Budget, so we've pulled together a handy guide to create a nursery for under £500 with some top tips from Kerv Interiors.
Creating a nursery: Where do I start?
Before we get into nursery building, let's look at some of those first big questions you need to consider when planning.
Understanding your budget and timeline
First off, let's look at timings. Once you find out bubba is pending, hopefully you've got plenty of time to get a nursery sorted, which means there's no rush. Take the time to pull together a budget, save up and plan out the nursery you want and need.
We've already created some handy guides to help, you can find them below:
A Timeline for Planning Your Nursery
What will I need in my nursery?
So, this depends on numerous things, such as your budget and the space in your nursery. If budget and space aren't an option, then the choice is yours. If your short on space, it's worth refining your shopping list to include the most essential items such as a cot bed and some sort of space-saving storage.

How should I decorate my nursery?
Really, how much effort goes into the look of your nursery depends on how much you want to spend and how much time you have, to dedicate to it. With getting everything ready for a new arrival, there's nothing wrong with leaving the nursery until you're ready. Chances are, baby might be staying in your room for the first few months, so there's no rush.
However, if you can't wait to get a paintbrush in your hand then think about this top tip from Kerv's Emily Robson:
"Be clever with paint – try doing a half height paint wall or geometric shapes to create a focal point and interest, rather than spending a fortune on feature wallpaper. Vinyl stickers can be a fun, cheaper alternative too."
Emily Robson, Kerv Interiors
Building a nursery for under £500 | Furniture pieces
Right, let's get on and start creating our nursery. We've used pieces from our Coleby nursery furniture collection.
Coleby Cot Bed and Under Drawer
Cost: £259
Budget left: £241
Every baby needs a cot and the Coleby Cot Bed is ideal, not only for their first bed but as they grow too. The Coleby Cot Bed comes with adjustable cot heights so you can lower it as your little one grows, and then you can convert it into a toddler bed when they're ready. What's more, when purchased with the Under Drawer you get some additional storage that doesn't take up any more space – great for smaller nurseries.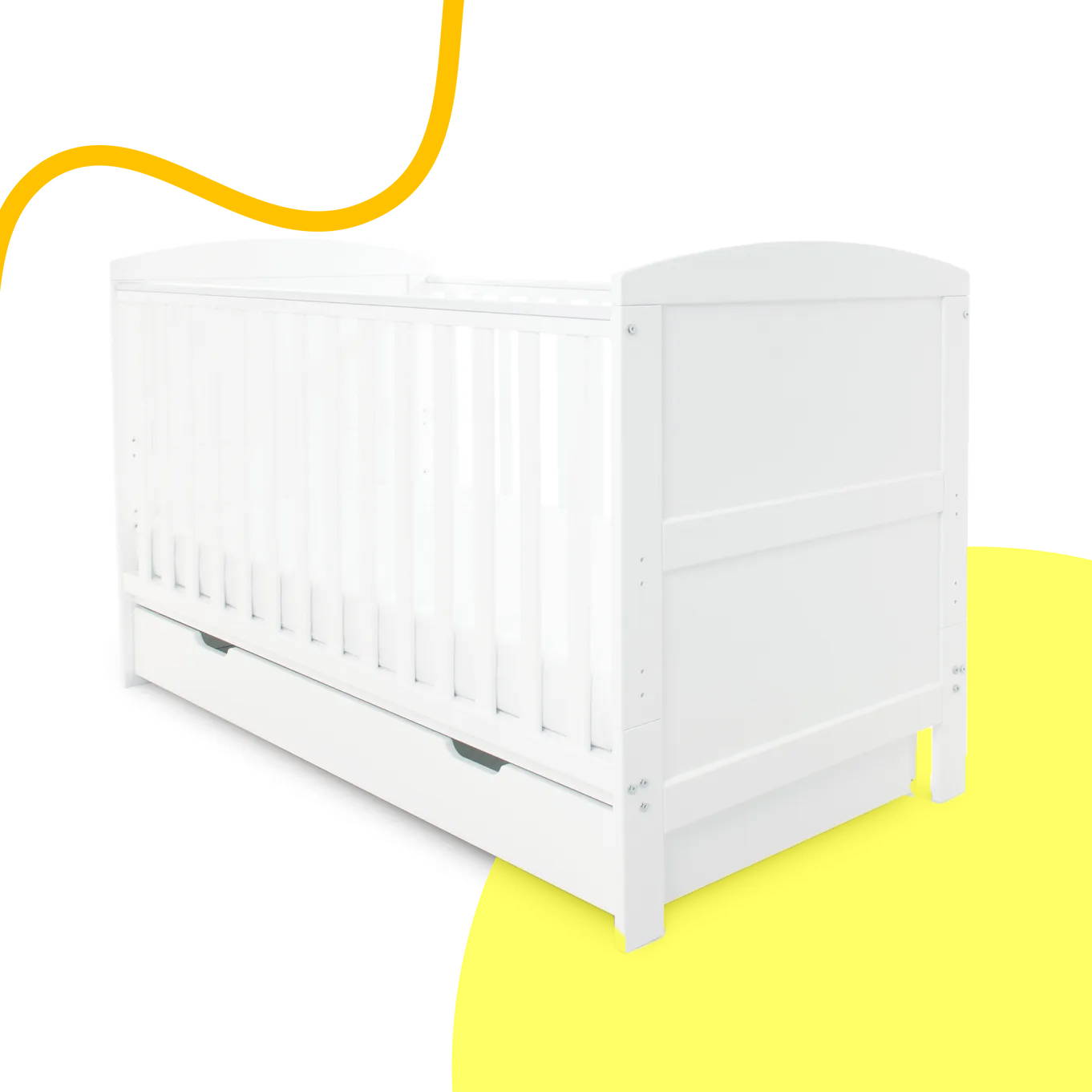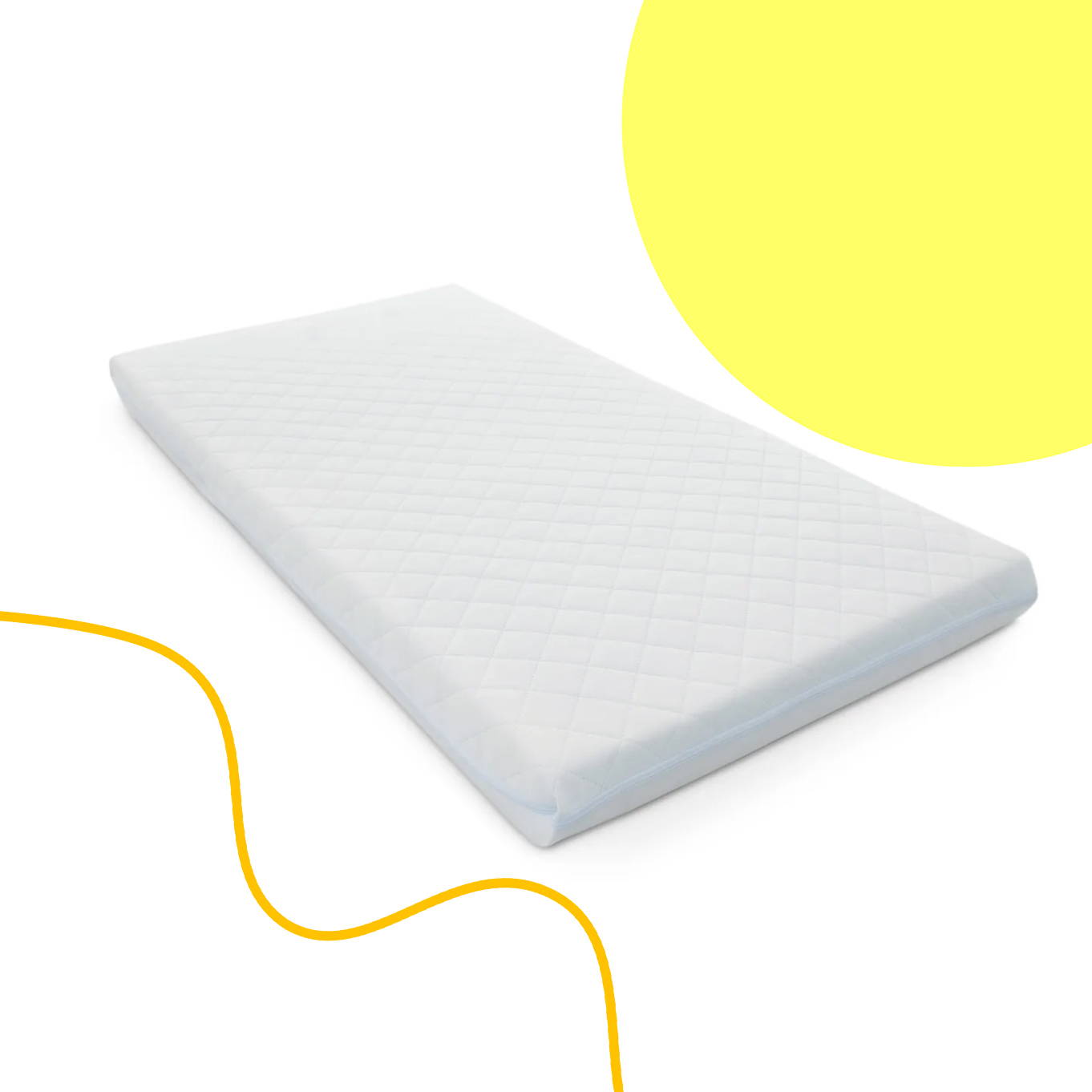 Cost: £69
Budget left: £172
With a cot comes a mattress, and the Sprung mattress is a perfect mid-range choice that gives baby some much needed support and comfort without taking you to the top of your budget. It comes with breathable fabric, hypoallergenic properties to keep those allergies at bay and a cosy quilted cover for silent nights. And it's washable at 40o so it's easy to keep clean after any night time accidents.
Cost: £89
Budget left: £83
To keep to our budget, we've chosen to go with the Coleby Open Changer – which provides much needed space for changing bubba's nappies. With two shelves for additional storage, it's great for stacking outfits or keeping those nappy changing essentials in one handy place. If you're short on space, you could swap this out for a handy Cot Top Changer to save on floor space.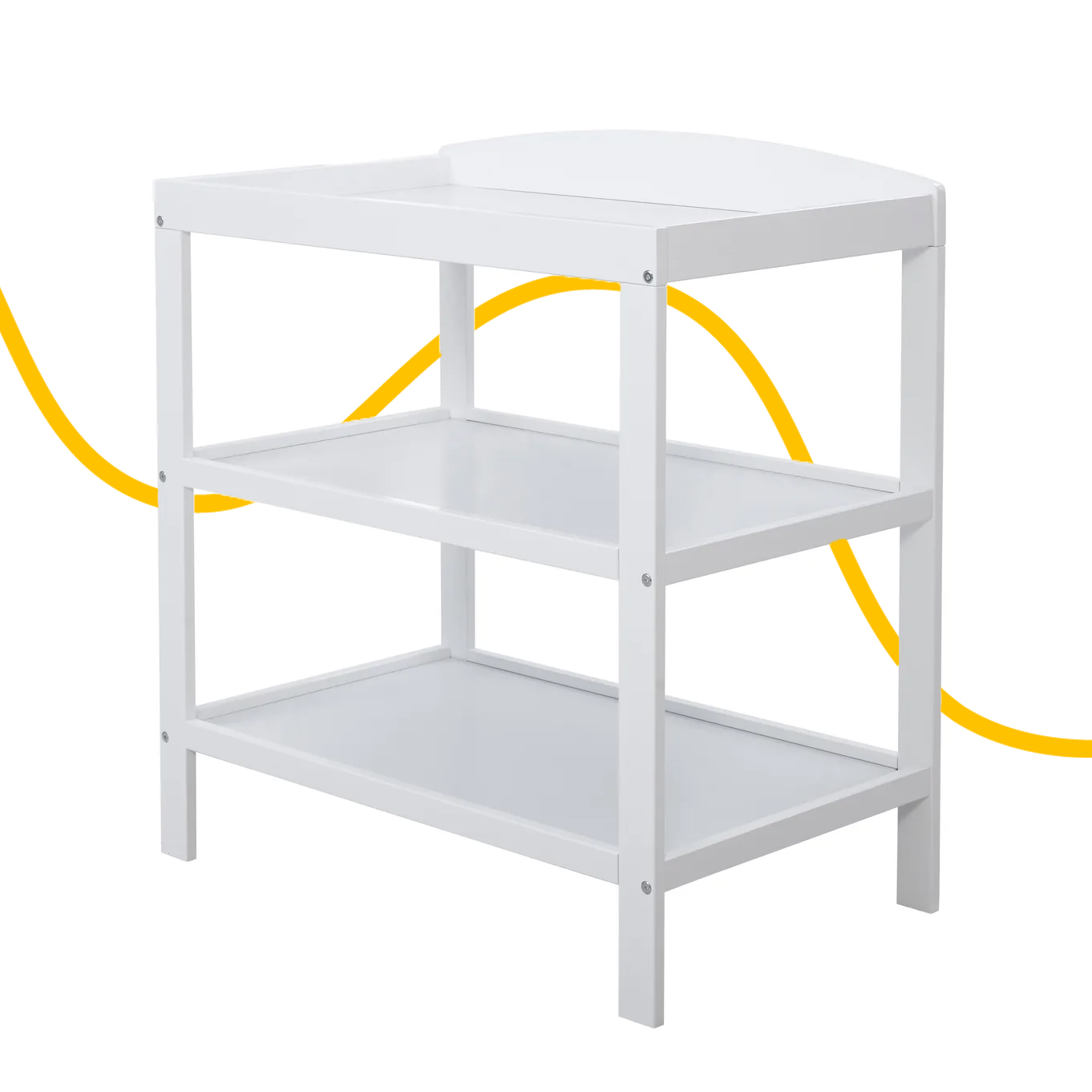 Creating a £500 nursery | Soft furnishings
Now that we've got the big pieces sorted, let's look at some soft essentials like bedding to complete that nursery.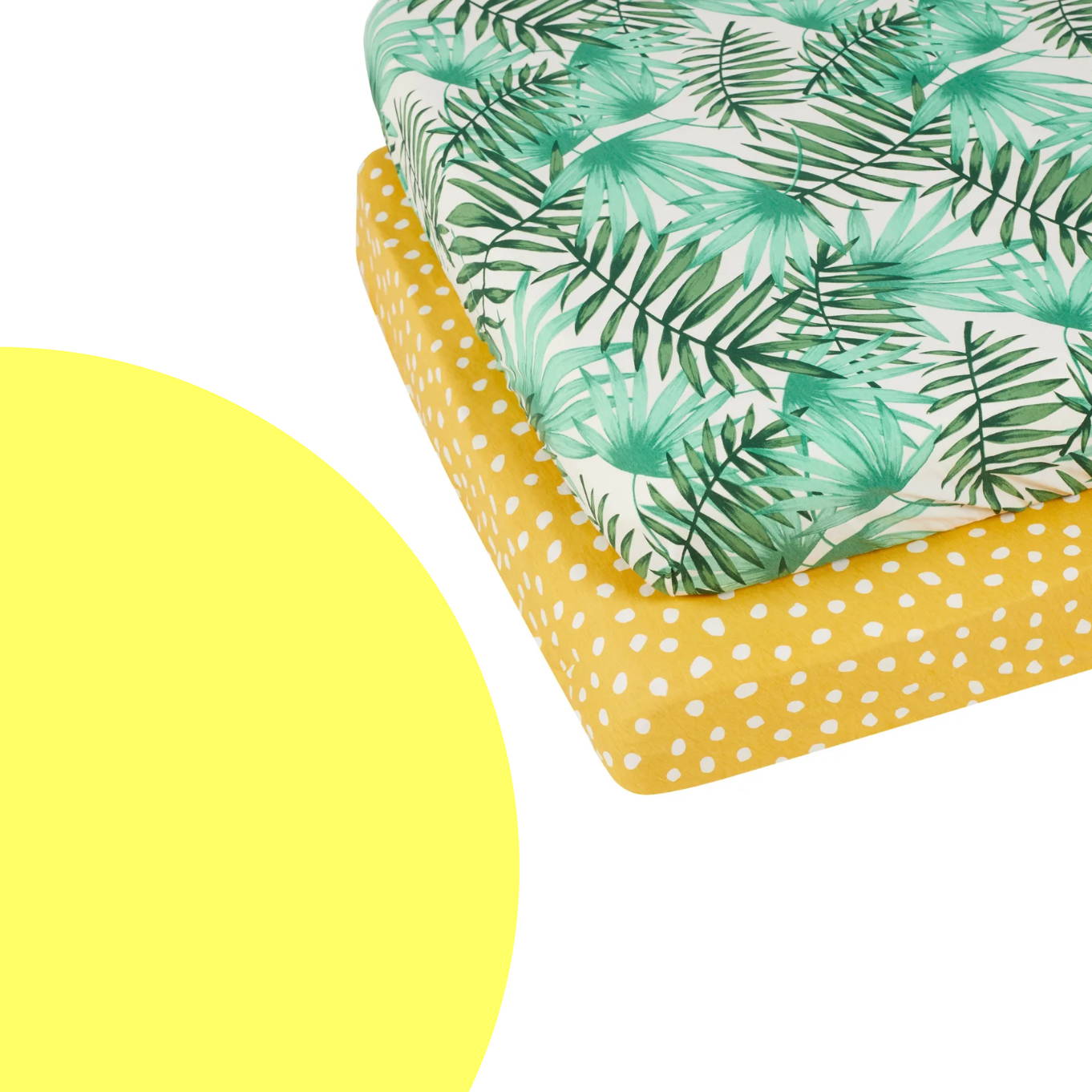 Cost: £22
Budget left: £61
Every mattress needs a fitted sheet and with our 2 pack of fitted sheets you get a spare should bubba experience any unwanted accidents in the night. With an extra to use while one's in the wash, these 100% cotton fitted sheets will keep baby comfortable all night long. We have a range of styles to choose from to suit your nursery, from Safari and Rainbow themes to monochrome magic.
Cost: £22
Budget left: £39
And finally, finish things off with a cosy Sleep Bag. Available in coordinating styles to our cot bed fitted sheets, they're an ideal way to keep baby comfortable without using loose covers. No need for quilts or blankets – it's bedtime wrapped up in one handy purchase. Simply zip and popper them in and let them kick around to their content. Our Sleep Bags are suitable from birth to six months, then you can upgrade to our larger size to take them through to 12 months.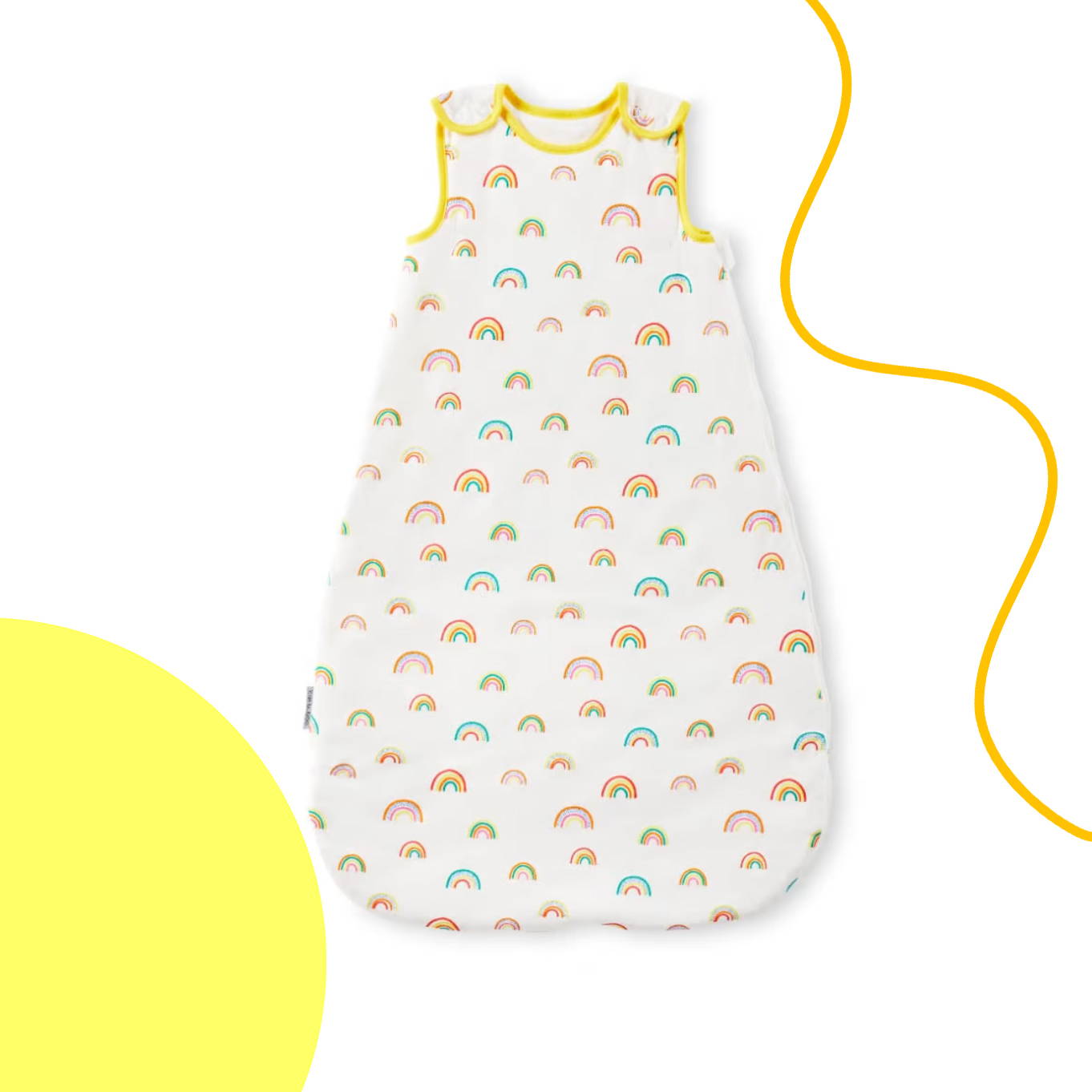 Creating a nursery cheaply | Finish touches
So, that's the main furniture and interiors sorted, now you can add up what's left and see how much you have to play with.
Finishing off my nursery
So, let's do some sums. Adding all those pieces up comes to…
Total spend: £461
That still leaves you with a something extra to spend on last minute touches like lamps and rugs, or even cover some of your decorating budget if you need a lick of paint or some wallpaper. But here's a top cost-saving tip for those last-minute purchases, from Victoria Kember at Kerv Interiors:
"Go plain and simple on the bedding and window treatment. Buy cost-effective accessories like a rug, wall prints and mini shelves to make it unique and homely. Consider sourcing second-hand pieces and customising these to suit your style."
Victoria Kember, Kerv Interiors

Hopefully, we've shown you how you can maximise your budget to really get those big items ticked off your shopping list without leaving you some wiggle room.
Don't forget, we've got plenty of furniture collections to choose from showcasing different designs and pieces for a range of prices. But if you're looking to get baby's first bedroom sorted for less, then look no further…
Don't forget to visit Kerv Interiors for more great inspiration.