Our Guide to Getting Started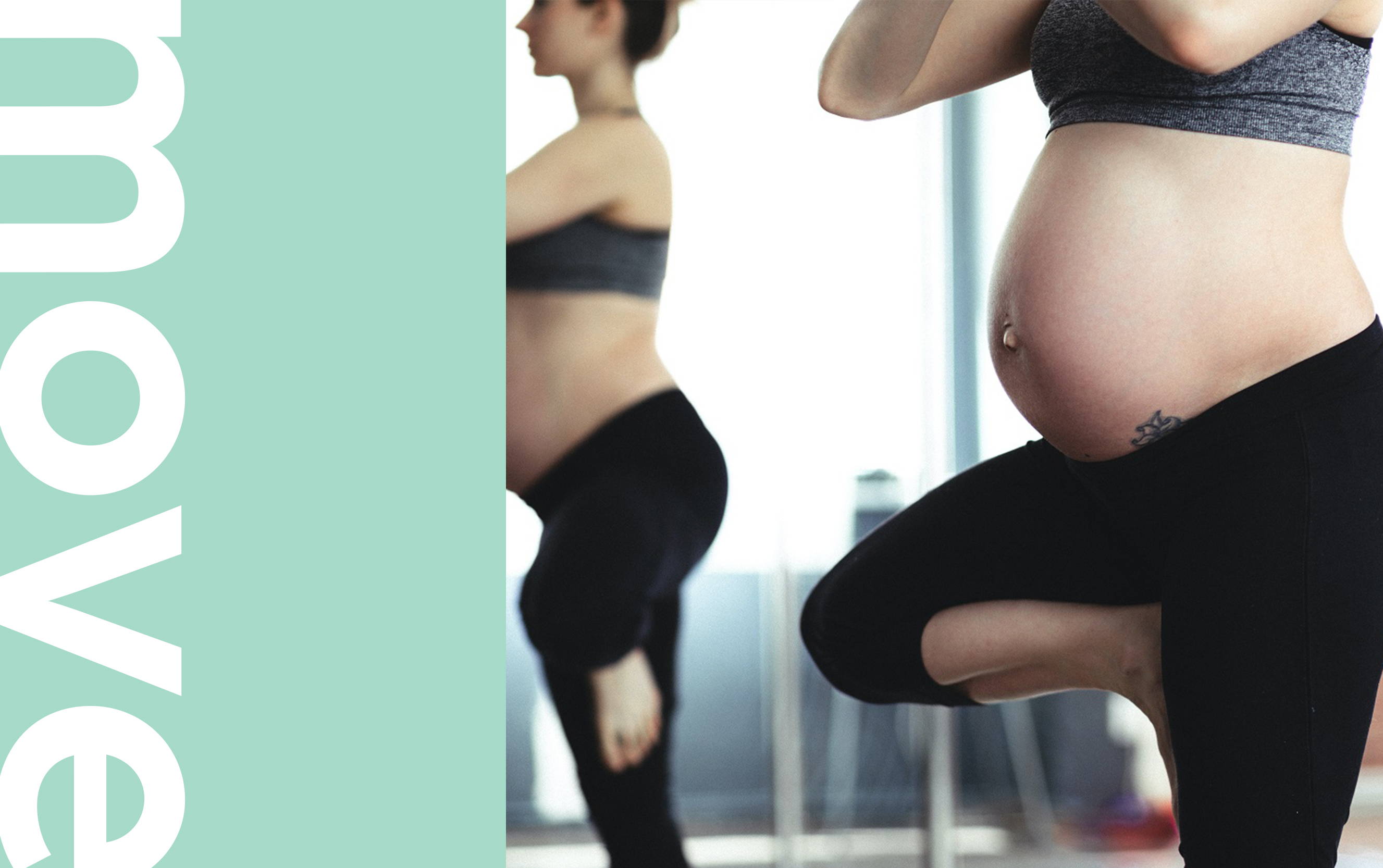 If you're expecting a baby, it's healthy and normal to continue with your usual exercise routine, or introduce some gentle activity into your day if you're not usually a gym-goer. Exercise is safe for babies and mums-to-be, so there's no reason to let your fitness take a back-seat during pregnancy.
Over the coming months we're going to be taking a closer look at some popular activities which have been shown to be beneficial for expectant mothers, along with recommended sports and fitness activities you can continue to do once the baby is born. If you weren't particularly active or sporty before becoming pregnant, now is not the time to suddenly start a programme of strenuous exercise training. Gentle walking, swimming or yoga is a good introduction to physical activity during pregnancy. Start with short sessions, and gradually build up to exercising for longer if you feel comfortable. As your pregnancy progresses, you may find that you need to slow things down. Talk to your midwife or doctor, and always follow medical advice about the best level of exercise for your specific needs.
Why is exercise in pregnancy good?
According to the NCT, the UK's largest charity for parents providing information, advice and support studies have shown that mothers who exercise during pregnancy are less likely to experience complications during later pregnancy and labour. Many types of exercise are beneficial for your overall health and are easy to incorporate into your day.
Try improving your cardiovascular fitness by walking or swimming – you'll feel the benefits in increased energy levels and better sleeping patterns, while boosting blood flow to the placenta and decreasing your chances of developing varicose veins.
During pregnancy, your body is under a lot of stress, and this doesn't end once baby is born. Working on developing your core muscles in your abdomen and pelvic will help your recovery after the birth, as well as reducing aches and pains in the later stages of pregnancy.
What should I be aware of when exercising during pregnancy?
Whether you're continuing your usual routine to maintain your pre-pregnancy level of fitness, or you've read about the benefits of exercise when pregnant and want to introduce some light activity into your day, listen to your own body at all times and don't push yourself too hard. Never exercise to the point of exhaustion, and always stop if you feel uncomfortable or unwell. Follow these tips for exercising safely:
Exercise for short periods; start with 15 minutes and gradually build up to a maximum of 45 minutes
Eat sensibly and regularly
Drink plenty of water before, during and after any workout
Don't let your body overheat – this is not healthy for you or the baby
Don't exercise lying on your back after 16 weeks of pregnancy
Avoid contact sports
Take extra care during exercises which require you to balance, such as cycling or horse riding
Talk to your healthcare advisor before starting any new exercise
Make sure your exercise instructor knows that you are pregnant
"For many people, a certain level of activity can improve you and your baby's health while you're pregnant. It can also mean that you have a shorter labour with fewer complications."
Which forms of exercise are best?
You can do most types of exercise while pregnant as long as you are careful, but some are particularly popular for beginners. Aerobic exercise such as walking or running is easy and accessible to all, with the added benefit of being completely free! You could also try pilates or yoga, swimming and gentle weight training. If you don't fancy joining the gym or taking a class, you could try doing a simple exercise routine at home.
How can I find out more?
There are often classes held at local gyms, halls and community centres especially designed for expectant mums. Look out for posters and information locally, or talk to your midwife or health visitor who will be able to recommend an activity near you. For most activities, you won't need any special equipment, just light, comfortable clothing and sensible footwear.
Hopefully now you can see the benefits of working out while pregnant, but the main thing to remember is to go at your own pace and not over do it. Speak to your midwife about exercises that might be good for you without being too intensive.
Don't forget to check out our guide to Pregnancy Yoga and Pilates.