How to Clean Nursery Furniture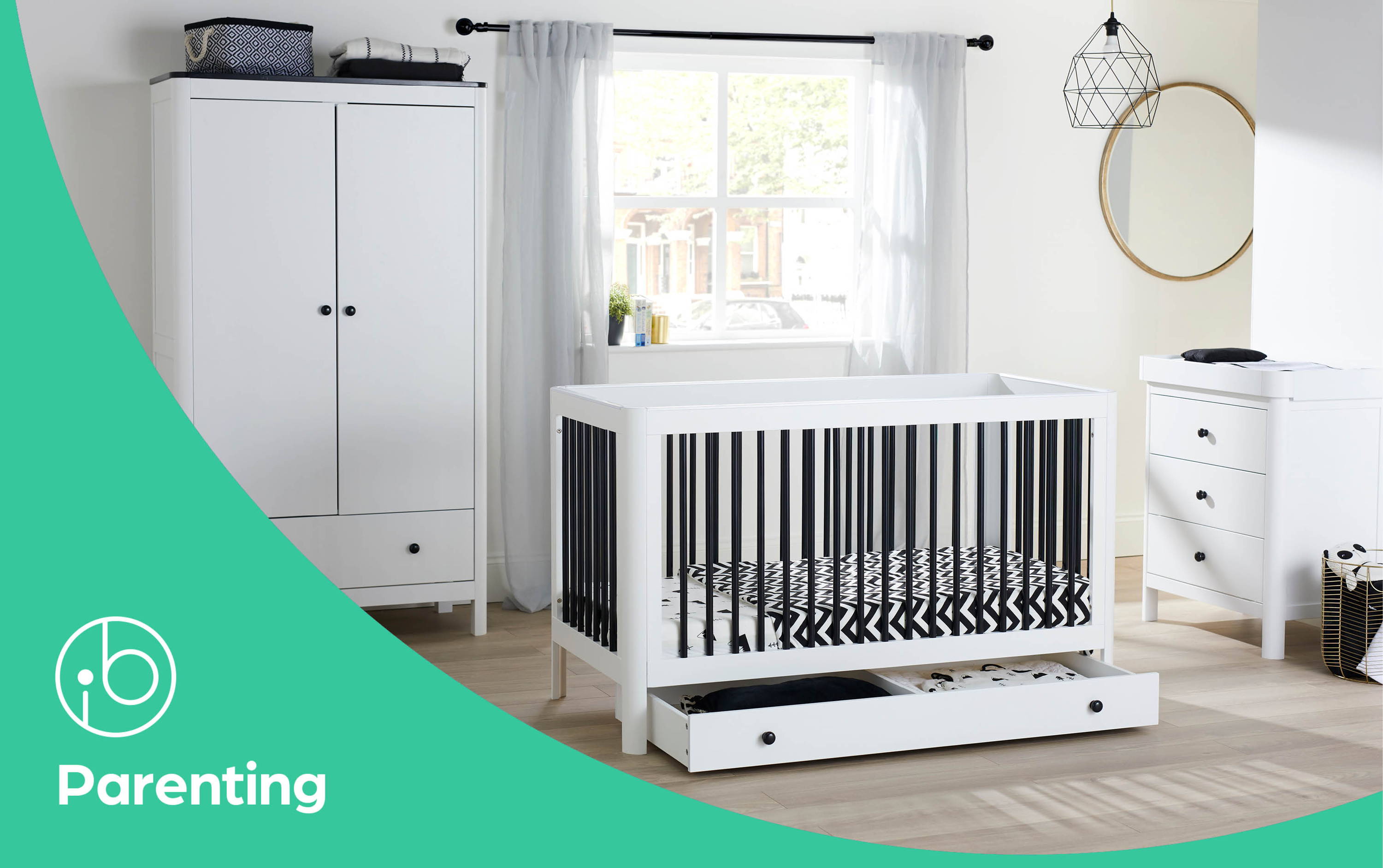 So, now your nursery is in place, it might be helpful to know how to keep it looking as good as new. Life is busy enough as it is, especially with a little one, so we've pulled together a handy guide to cleaning and maintaining your nursery furniture.
Nursery Furniture Aftercare: Understanding the basics
Before we get into the details of looking after your nursery furniture, we thought it might be important to look at some important FAQs around making sure your nursery furniture is designed to last and protected from damage.
Does nursery furniture have to meet specific safety standards?
Yes, any creditable nursery furniture manufacturer will make sure their products are rigorously tested to safety standards. The main standards are:
• Cot Beds: BS EN 716 :2017 & BS 8509 :2008 + A1:2011
• Changing Units: BS EN 12221 :2008+A 1 :2013 & BS EN 14749:2016
• Wardrobes: BS EN 14749:2016
• Mattresses: BS EN16890:2017 &BS7177:2008+A1:2011
The Furniture Industry Research Association has compiled a full list of nursery furniture safety standards.
What do I do if my furniture is creaking or wobbly?
It's important to regularly check that all fittings and components are full tightened. If your furniture is showing signs of looseness or creaking when in use, double check the main fittings and tighten them with a Hex key (also known as Allen key), screwdriver or similar tool.
If any fittings continue to appear loose or aren't working properly, it could be important to change them for new fittings in order to prevent further damage. It's best to consult your furniture manufacturer if you can't find fittings at your local DIY store.
What do I do if my nursery furniture breaks?
In the event of your furniture breaking, it's best to consult your user manual and order information. Most manufacturers will provide a standard or extended warranty that might cover the period of time you've owned the piece.
However, for the most up to date information concerning breakages and damage, it's best to speak to a member of the Customer Care team for your furniture manufacturer. They will be able to tell you whether your warranty still applies or if the furniture has been damaged in a way that negates your guarantee.
Does my nursery furniture come with a warranty?
Most nursery furniture should come with some form of warranty or guarantee. It's always best to check this when purchasing your furniture – or consulting your order information in the event of breakages.
All Ickle Bubba nursery furniture comes with a 4 Year Warranty.
What should I do with my unwanted nursery furniture?
If you no longer need to use your nursery furniture, one of the things you can do it donate it to charity.
Where to donate nursery furniture
There are plenty of charities, such as the British Heart Foundation, that will happily collect your unwanted furniture.
However, it might be best to look out for specific parenting and children's charities in your area, as these might be able to pair up your unwanted furniture with families who really need it. Have a look for local Baby Banks and other organisations.
Netmums have a comprehensive list of local baby banks.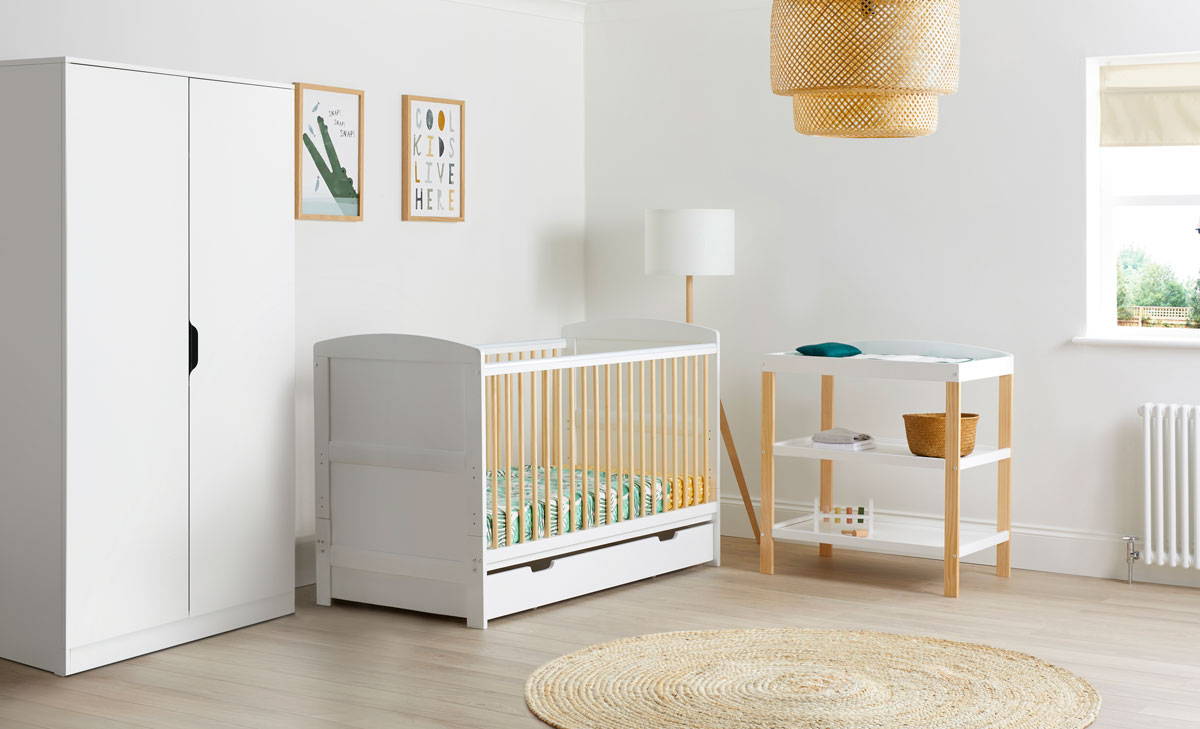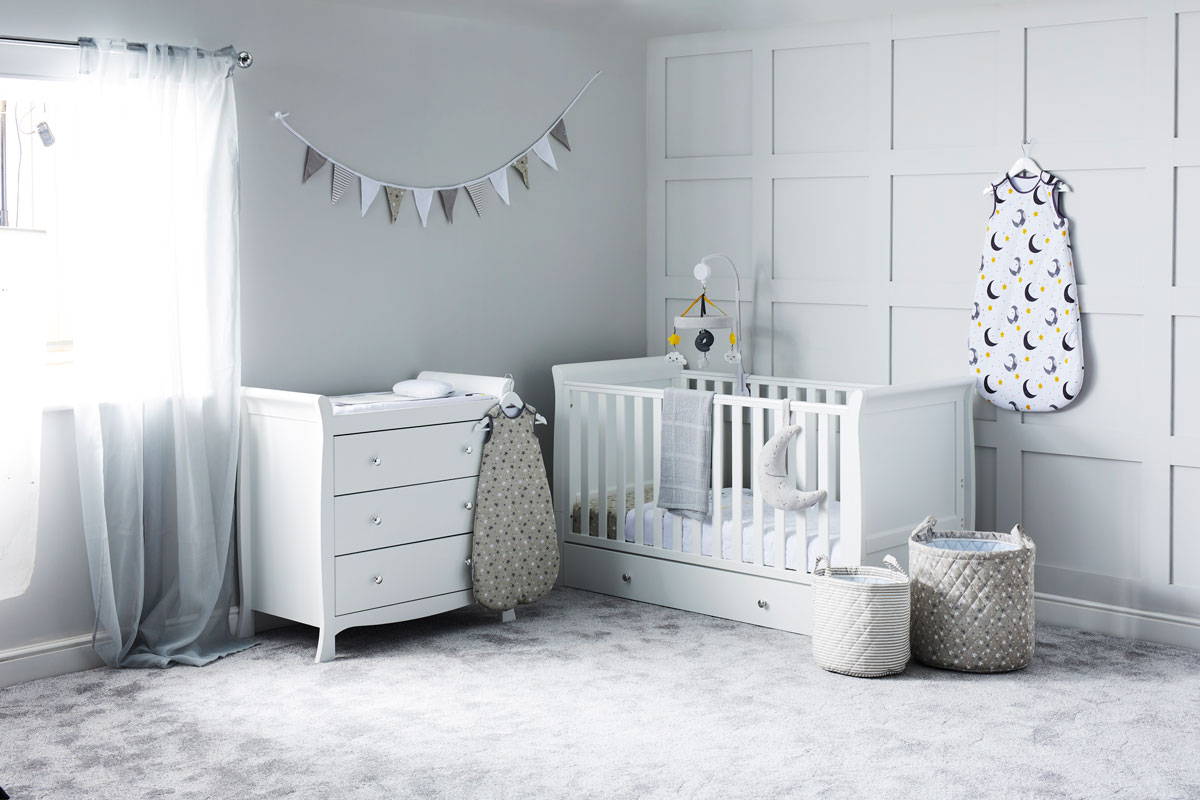 How to clean and maintain my nursery furniture
So, now we've covered some of the basics, let's look at how to go about maintaining the actual furniture.
How do I maintain my nursery furniture?
It's best to keep up to your furniture as often as possible (which isn't always easy with a little one around). Regularly wiping down or polishing your furniture should keep it looking fresh, and making sure that signs of wear and tear are not being create through its general usage.
It's also important to understand what load your furniture can withstand, as continued pressure from heavier weights (such as adults sitting on a child's bed) could result in a weakening of the furniture's structural integrity.
How to clean nursery furniture
When cleaning nursery furniture, it's best to use a mild detergent with warm water. That should take off any major spills or stains, however for more pervasive stains, it's important to consult the user manual as that should give a clear indication of what substances can or can't be used for cleaning.
Is there anything I shouldn't use to clean it?
Many furniture manufacturers would suggest it is best to avoid abrasive substances such as:
• Bleach
• Alcohol
• Ammonia based household polishes
Any of these could strip the furniture of its colour or have a negative impact on the surface of the wood.
How to clean a cot bed mattress
This will depend on the make and model of the crib or cot bed mattress. Ickle Bubba mattresses come with a removable cover that can be machine washed at around 40 degrees celsius. It's best to check with your mattress user manual to find the best wash care advice.
In the event of spillages, use a damp cloth to mop up the spill quickly to avoid staining then remove the cover as soon as possible to prevent anything leaking through to the mattress core.
How to clean a nursery chair
It's important to regularly check the fittings of your nursery chair to make sure they're fully tightened and working properly. When cleaning a nursery or nursing chair make sure to:
• Wipe away spills immediate to avoid staining
• Use a damp cloth with water and mild soap (or professional fabric cleaning product)
• Let the upholstery dry and brush lightly
• Check if cushions can be machine washed or if they're dry clean only
• Use a mild detergent and warm water to clean the chair frame
• Avoid using bleach or abrasive substances
How to paint nursery furniture
If you want to paint your nursery furniture, you'll need to consult your manufacturers specifications as certain materials may not be possible to paint without damaging the furniture or being prone to chips and scratches.
Can you stain nursery furniture?
Again, this depends on the materials used in the construction of your furniture. It's best to check the product specifications to find out if staining is possible.
Now you know how to look after your nursery furniture. We hope you found this guide useful, but please remember that different furniture pieces may require different levels of care, and this may differ depending on which manufacturer you go with. Always consult your manufacturer user guides and instruction manuals for full maintenance guidelines.
Don't forget, we have lots of stylish nursery furniture pieces designed to last.