Interview with The Little Stylist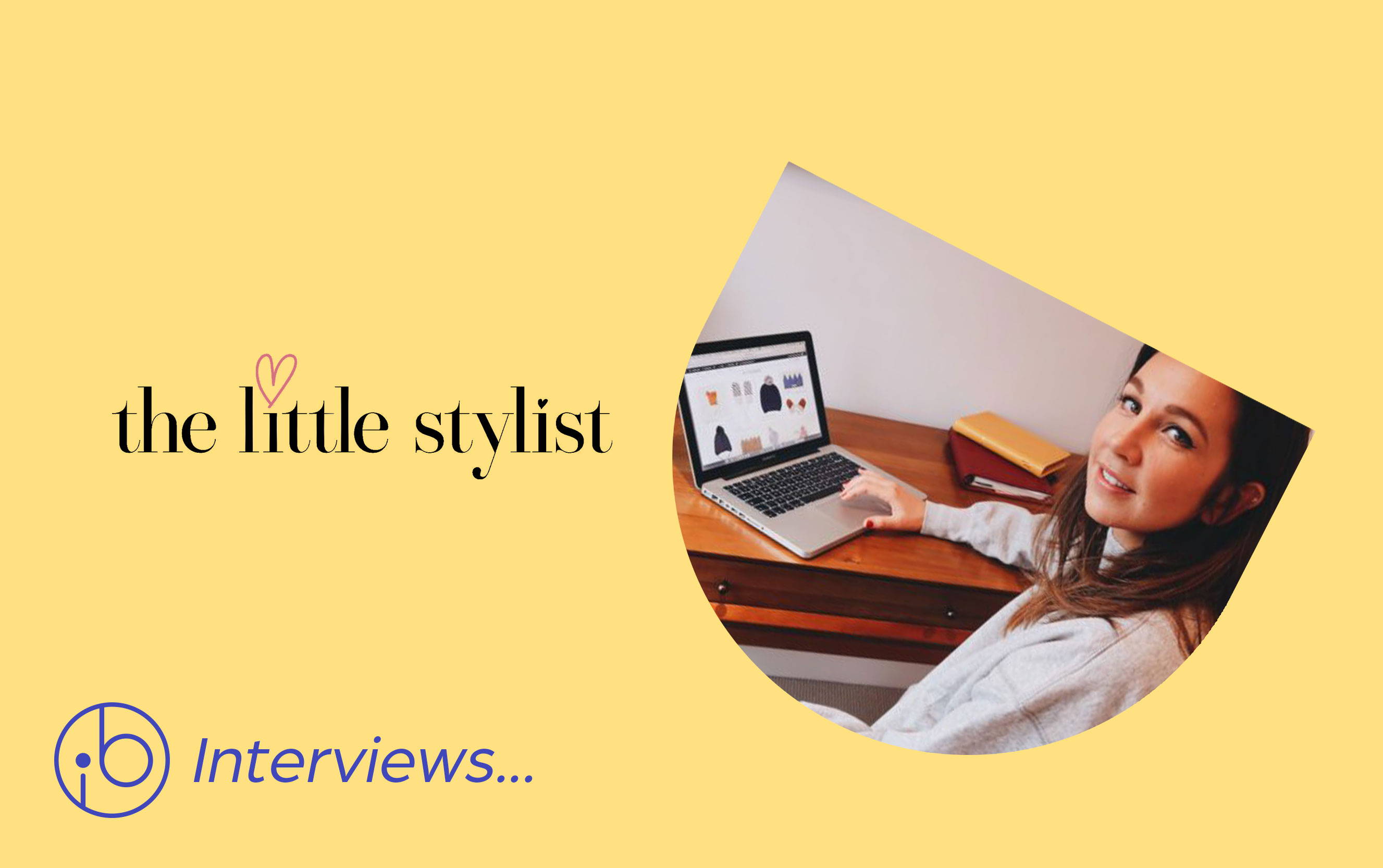 As a new parent, there's a lot of things to remember when you're heading out. From packing that changing bag to remembering bottles, formula, toys, treats and all those other things in between. Often the thing that gets left till last is clothing. For you and baby.
But what if someone could help with that, offering tips, tricks and quick wins to get you and your little one ready for your next adventure? Well, that's where Charlotte Kewley - aka The Little Stylist - comes in.
Charlotte is a fashion stylist and editor, and she's here to round out our fashion focused month with a whole bunch of style tips for your little ones and for all you mums-to-be, dressing yourself and bump right now.
So, without further a-do, let's get started! Watch the interview or read the transcript below:
Charlotte, please can you introduce yourself and how you help parents find what suits their baby and/or bump best?
I've been in the fashion industry for more than twenty years now. I started out at a magazine called Sugar, a teenage girls' magazine which some of you (hopefully) remember! I was a women's stylist for years and years and then I put my back out on a photo shoot, on some sand dunes, so couldn't shoot anymore. I ended up getting a job at Mother & Baby magazine, which is online only now, it was all about baby and kidswear and it was really fun – I loved it.
After my first child, I carried on doing a mix of womenswear and kids styling. After my second baby, I realised my favourite was the baby and kids stuff so carried on doing baby and kids fashion. I do editorial photo shoots for magazines, I work with some big brands that include lots of cute baby shoots where I get to hold lots of babies. This actually made me really broody so I had a third child last year. So, now mum of three – they are seven, five and nearly one.
Fabulous. Well I know, I, as well as our followers, are keen to pick your brain and learn a few tips and tricks. Let's start by discussing how it all begins! The bump. We've had several questions come in about how to make it more obvious that you're pregnant in the first few months where you might just look a little bloated. What would your suggestions be?
I think it depends on your personal style. Some women like to show off their body with bodycon pieces. I'd probably say at that point where it could be that you've just had a large meal, you could go for something that nips you in just under and around the bust and then flares out a bit. Just think, something that goes in and out on the top half and then something more slimming on the legs so that you're still showing your original figure.
I personally like loose, boho style things anyway so I'd always wear a looser top and then just do a little French tuck into my trousers to accentuate my bump.
You could also try something a little more fitted over something looser. Try a V neck t-shirt or a fitted blazer or jacket. Again, nipping you in but accentuating that little bump.
How about when you get further along and bump starts to bloom?
I think you can still wear a lot of the same things as you did in your first trimester. If you like bodycon and you're confident, then it's the perfect time to show off bump but I always like the more Boho style so I'd go more floaty. There are some great jumpsuits and I'm a big fan of dungarees. Anything that isn't too tight around the middle but is still quite flattering and cool.
There seems to be a lot of pressure whereby women feel like they have to wear full maternity gear as soon as they get pregnant whereas a lot of brands now, you can just buy a couple of sizes bigger and they still work.
Brands like Clary & Peg and Beyond Nine do jumpsuits and dungarees that are specifically for pregnancy but can be worn post-birth and still look good. A lot of them are breastfeeding friendly too which is great if you do go down that route.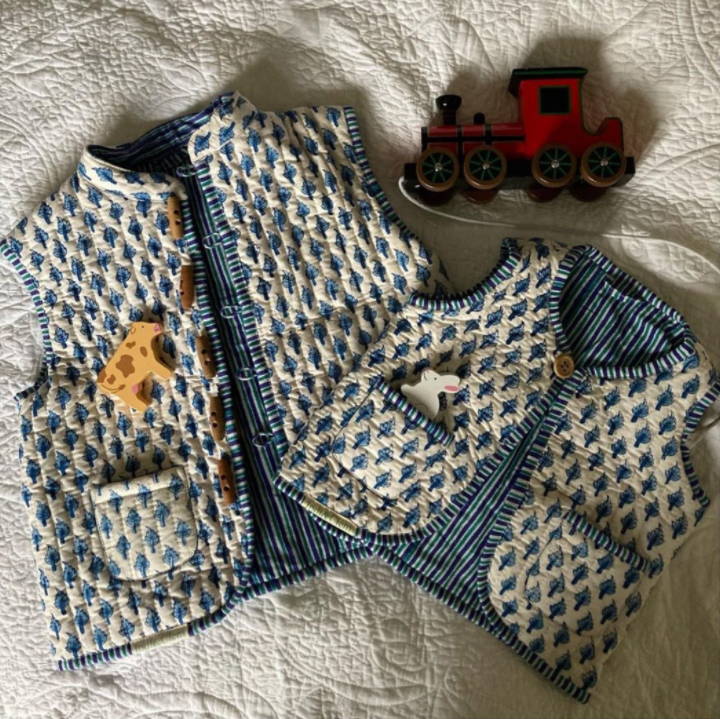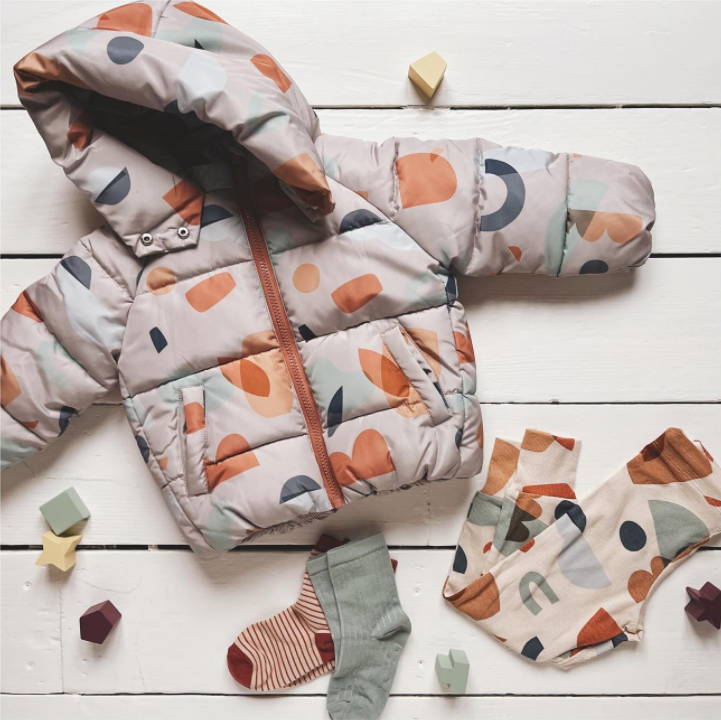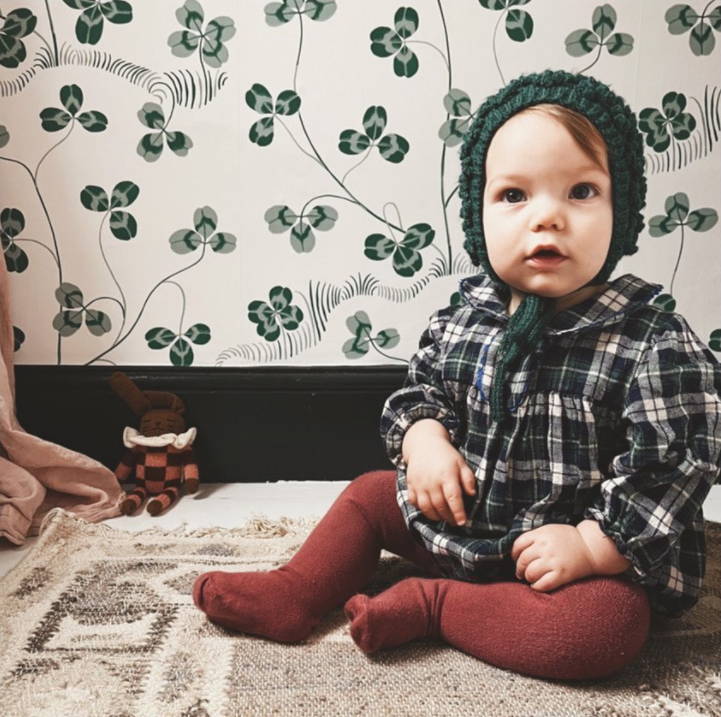 Bearing in mind most mums are probably conscious of saving ready for maternity leave, what would your tips be for shopping for maternity fashion on a budget and making things work that you already have in your wardrobe?
I always borrowed a lot of my husband's clothes. Nice jumpers or t-shirts that were just that bit looser and then wore something a bit more fitted over the top, like a belted coat or a little leather jacket. Men's shirts can always look really cool with a little bit of a tuck. Also, I'm sure a lot of people know it already but in case you haven't heard of it, there's the hair bobble trick on your jeans.
To make your trousers last longer when they won't do up over the bump anymore, you just wrap the bobble around the button; twist it round, pop it through the hole and back around the button – and voila! You could potentially get away with this for 6 months – depending on how fast bump grows!
I don't know about anyone else but for me, my baby weight definitely spread further than just my bump. Do you have any clever tips for emphasising bump but hiding any extra rolls?
Dresses that nip in and go out and jumpsuits are so good for that, especially looser boiler suits. They can be really flattering and you can get the nice belted ones so you can show off the bits that you do want to. People can be scared of boiler suits but they can look really cool. You can also dress them up or down with different footwear and accessories. I'd say a jumpsuit or dungarees are a good investment during pregnancy.
We all know bumps don't just disappear when baby arrives either. We've had a few pregnant followers ask how to dress up comfy and casual pieces, such as leggings. What would you suggest?
One of the looks that I wear all of the time are either tracksuit bottoms or leggings with cool boots. Putting on some chunky boots, a leather jacket or a more tailored coat, like a long wool belted coat or a trench coat. They work really well with leggings and joggers. Especially since lockdown, clothes like that are considered smarter almost because you can get smarter joggers, for example, knitted or cashmere ones. I think it's more acceptable to wear clothes like that when you're going out for lunch and things whereas before it might have been considered a bit scruffy.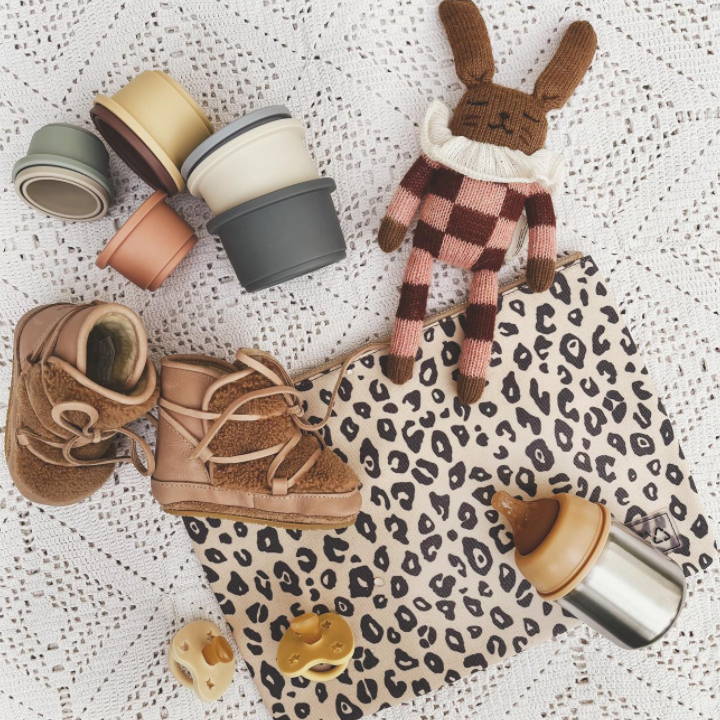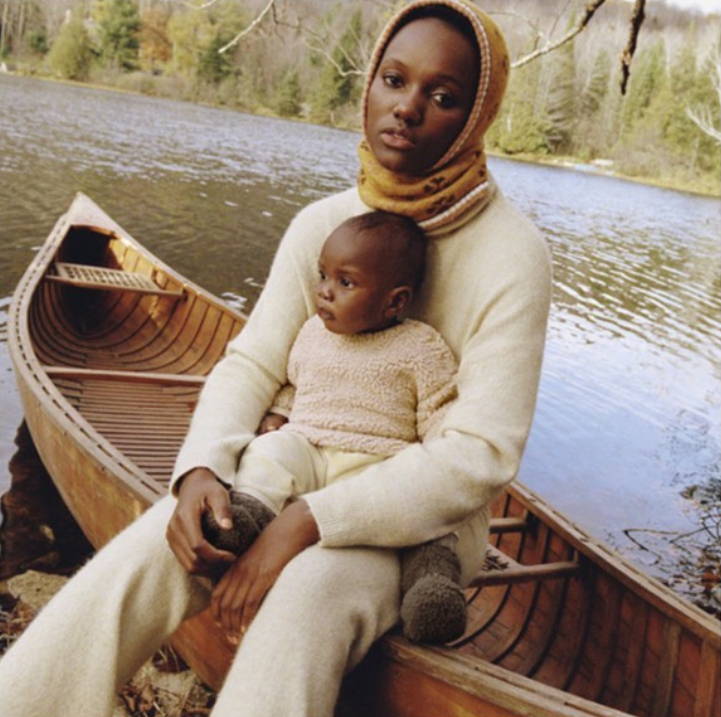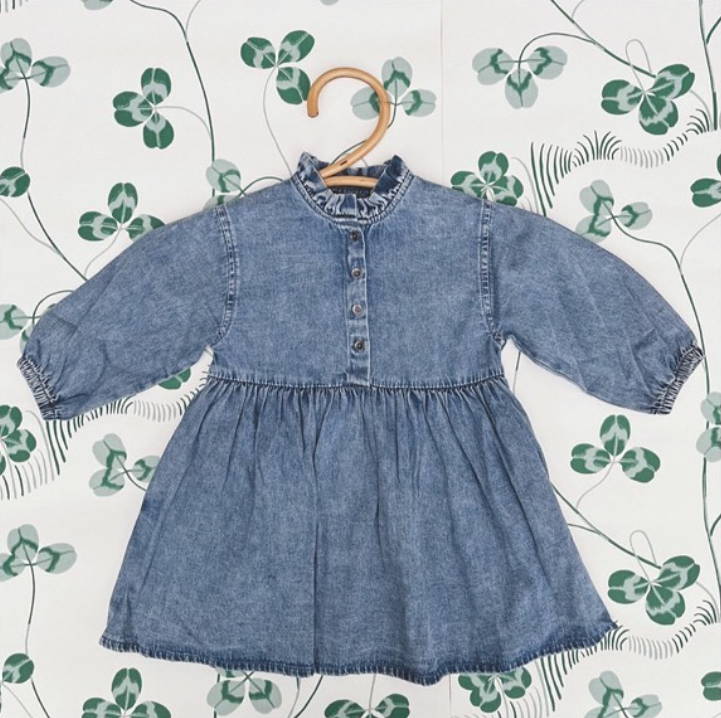 Have you got any go-to brands for sports luxe maternity pieces?
I think it's definitely worth investing in a good pair of maternity leggings because they tend to be thicker and offer more support. Brands like Isabella Oliver and Seraphine do leggings that really work and don't go sheer. H&M and ASOS too, their maternity collections are excellent.
Back to beyond the bump, we've had a few people ask for tips on what to wear when breastfeeding. What would your advice be?
I breastfed for quite a long time and I always found the easiest thing to be a separate top and bottoms. A lot of button down dresses are breastfeeding friendly but I think you still feel like you have to cover up a little as you're quite exposed. I always love a t-shirt or top with a nursing vest underneath almost instead of a bra or as well as a nursing bra because then you can just pull the top layer up and you've got the bottom layer still covering your belly and the rest of your boobs so you've not got everything else out on display. A good trick I found was going for nursing tops and tops that were the same colour. This is so discreet that a lot of the time people don't realise what you're actually doing.
There's a new maternity brand called Bump & Milk and they do some beautiful dresses. Some occasion dresses and more casual dresses that have a really clever zip for breastfeeding. It's really discreet, it's not made obvious like some brands do. I discovered them whilst judging the Junior Design Awards last year.
Moving onto baby… what would you say you actually need for a newborn?
You don't actually need much. I'm as guilty of it as everybody else. Everyone loves cute baby clothes but all you really need at the beginning is just a few basics. It's all about the white vest and the sleepsuit. I'd say between eight to twelve vests and sleepsuits as they obviously get dirty quite quickly. You might go through three or four a day. You want extras so you can keep washing and drying them.
You'll probably want a really nice coming home outfit like your Ickle Bubba knitted romper set, which is gender neutral as well. It's lovely to have them in special outfits when relatives come to visit and for those 'leaving hospital' pictures.Also, a couple of knitted cardigans and a jacket or snowsuit, depending on the season. Cellular blankets too!
Where can you get great gender neutral newborn baby pieces if you're having a surprise?
There are so many great gender-neutral brands out there. In terms of the high street, H&M's Conscious Collection is fantastic. Arket do some really cool pieces – they have a really premium look at a really good price. A lot of the Scandi brands do really good gender-neutral pieces including MarMar Copenhagen, Turtle Dove, Lindex and Newbie. Mini Rodini too is really great – that's one of my go-tos, especially for my son but for all of my children. You can get a lot of Mini Rodini pre-loved because it's so popular and a lot of people who buy it do like to recycle it and re-sell it.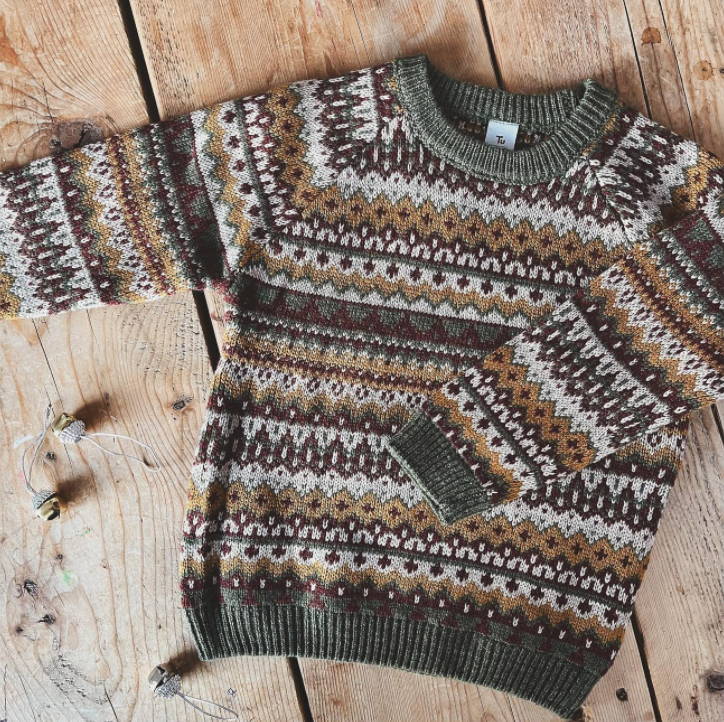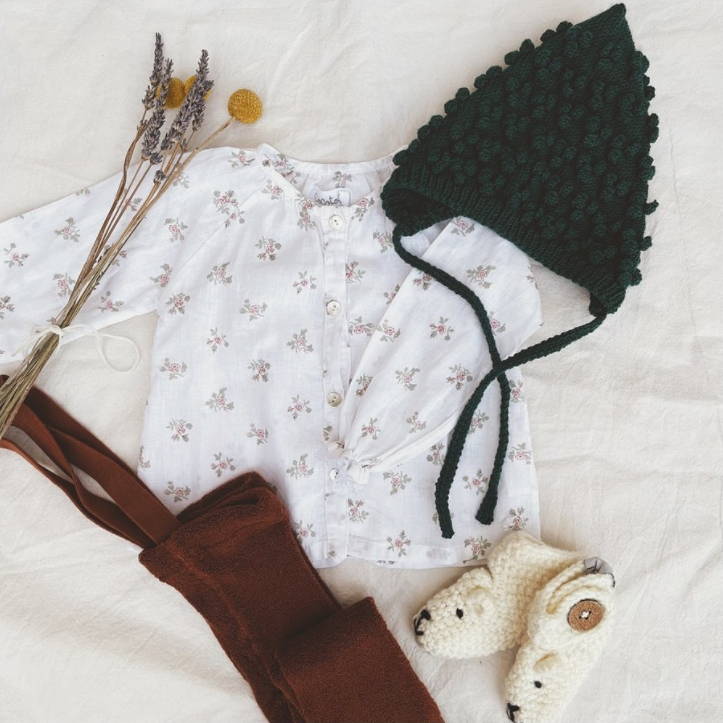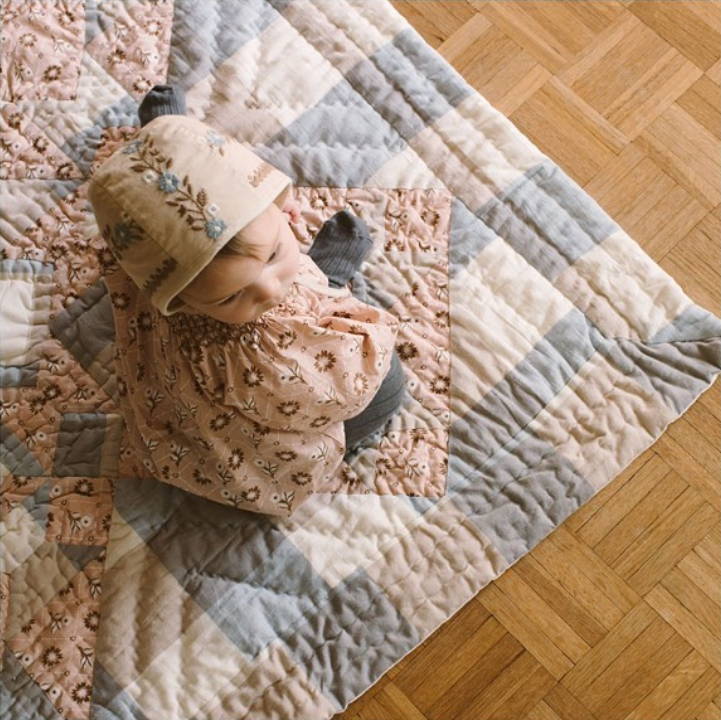 How can you say you can create different looks with a certain number of pieces for baby?
Kids grow out of things really quickly. With siblings it's easy because you can pass things down but with babies and children generally as they grow, you do just have to buy more but my mantra is, buy smart. Buy a few pieces that you love and they'll wear a lot rather than buying a lot of cheaper pieces that they won't wear very often.
Tu at Sainsbury's is great. They always have a fantastic selection, especially baby girl and baby boy pieces. I just bought a little white blouse for my daughter that was £7 and it's pretty much the same as one I saw that was £70 on another website.
And what about shoes? Especially their first walkers. One particular UK brand seem to be the go-to place for these but you must have other suggestions you can share?
I've actually just written a post on this because there are so many other cool shoe brands. One of my favourites at the moment is Zig & Star. They have different prints, colours and suedes. Bobux too as well have some really cool little boots. Then there's an independent shop in London called Luna & Curious, they stock a brand called Petasil who have beautiful little first step walkers and just something a bit different to that usual brand that everyone goes to.
All of these independent stores are so helpful too. They have downloadable guides on their websites that you can use for measuring. They're normally really happy to chat to you on Instagram or the phone to give advice. I think it's really good to support those smaller brands too.
How about sourcing prints, colour and anything that's a bit more out there?
I love Bobo Choses. It's a bit more expensive but a lot of the range does go into the sale so you can find some great pieces that are a bit more affordable. Mini Rodini as well. Like I said before, you can find a lot of these brands pre-loved. Dotte have a lot of great pieces from these independent brands.
Zara Kids is also a go-to for me!
If parents want to check out your website for regular style inspiration, what should they expect to find?
I tend to update my Instagram @thelittlestylist more than my website at the moment – purely because of time! It's a constant juggle with childcare and work. I do update my Instagram most days and it's supposed to be an edit of the best kidswear from the high street and beyond. I love the British High Street, I think it's amazing but there are so many fantastic independent brands as well that I like to showcase and then mix it all together.
Hopefully people can get inspiration on where to buy things, new brands to shop at, new ways to shop and just discover cool pieces.
Thanks so much Charlotte!
You can check out Charlotte's regular kidswear edits on her website and her Instagram @thelittlestylist