Using Second Hand Children's Clothes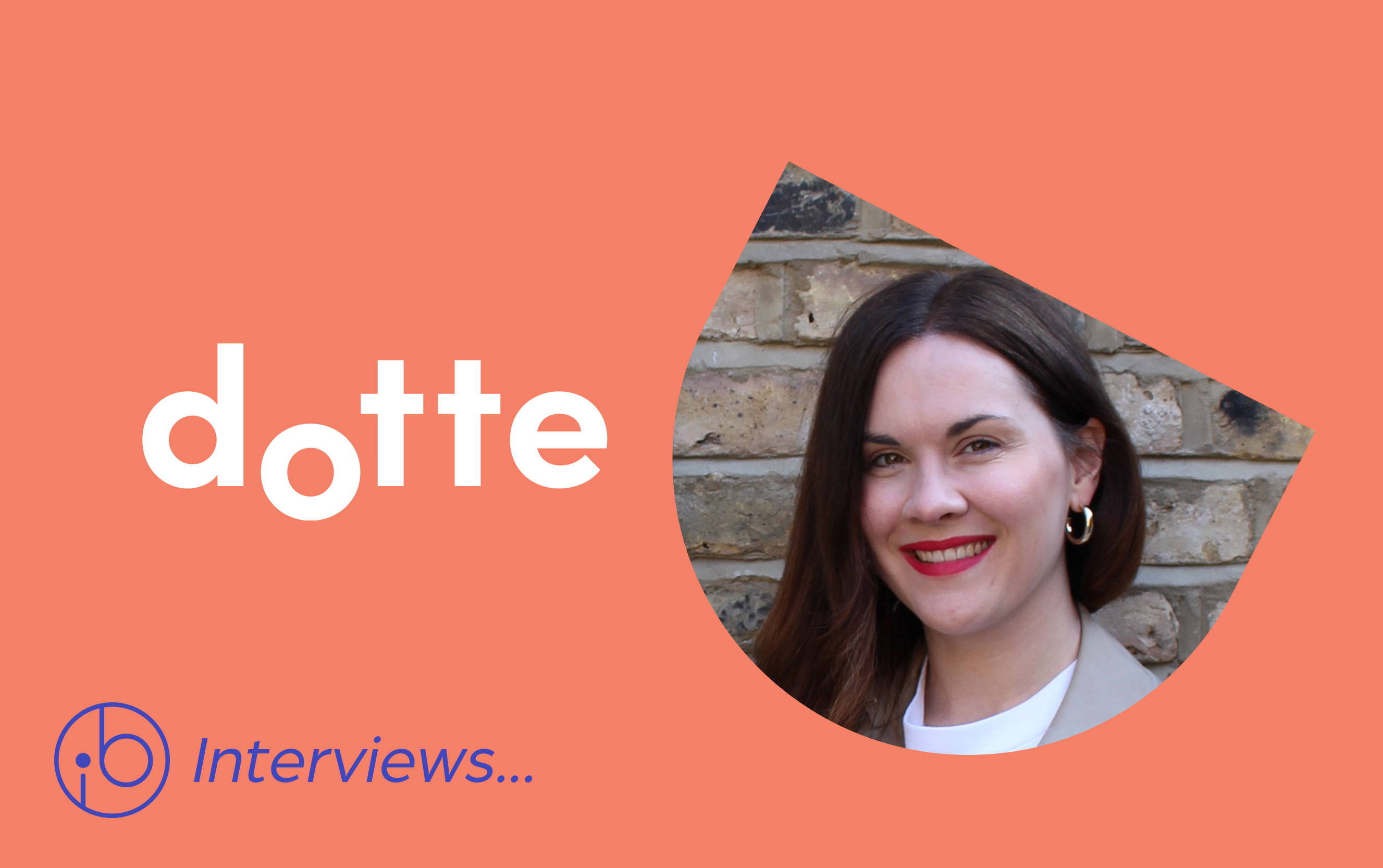 To celebrate London Fashion Week and our February style campaign, we caught up with co-founder of the UK's number one kidswear resale community, dotte.
From selling on garments your baby or toddler has outgrown to discovering new brands that are actually more affordable than you think – Sam explains how we can all take a more circular approach to shopping for our children, with her inside scoop on how to get the most out of preloved by joining their community.
Watch the interview or read the transcript below...
Can you introduce us to dotte and how it came about?
dotte is the UK's first peer to peer marketplace which is offering a fully circular solution to the fastest area of fashion which is, by nature, kidswear because kids don't stop growing! On dotte you can buy and sell direct to other families, but you can also donate and recycle. dotte was born out of a genuine parental frustration. Louise (our co-founder) and I had been buying and selling our own clothes second-hand for quite some time, but we were really frustrated that were was no dedicated platform for kidswear specifically.
Resale is booming and it's only going to get bigger. It's here, it's coming fast and it's going to be twice the size of fast fashion in just ten years' time so as it's getting bigger, it's only natural that people want to see specialised platforms for specific areas. There's already a specific platform for watches; trainers, luxury womenswear and so on but there wasn't a platform for kidswear, hence the idea for dotte.
The name dotte comes from our daughter's names. Louise's daughter is called Dot and mine is called Lotte, so we combined them.
At dotte, we want to encourage resale as a resale platform but it's much bigger than that. It's about wanting to shift habits. We want to encourage and support parents to buy new better. Buy well and then re-sell because better quality items will hold value so parents can recoup some of those costs and it's this that will have a bigger impact on our planet if we work together.
How do you feel dotte can solve the issue of children, especially babies and toddlers, outgrowing items so quickly?
There are many things that make dotte unique. First and foremost is our community. Community is at the heart of everything we do. We've been live for just over a year and we're constantly communicating with them about what they need from a platform like dotte. Kids grow so fast, they outgrow about 280 items of clothing in their first two years and on average, that costs parents about £6000 each. It's phenomenal when you tally it all up! The most important thing to Louise and me when we were brainstorming our business idea, was to make it easy for parents because every body's busy in this day and age but nobody is busier than parents. We want it to be a simple, easy way for parents to get involved in the circular economy, but we also want it to feel exciting and be something they want to do; a place they can discover new brands as well.
Before dotte came along, of course you could shop second-hand for your kids, but it was a chore. You had to know what you were looking for, you had to have the time to be able to do it. It was like finding a needle in a haystack. If you wanted to get involved in the selling side of things, you had to have a bag to take to charity; a bag to take to the recycle bin and then a big pile of clothes in the corner to list on eBay, for example.
The current mindset around second-hand is that it doesn't particularly feel aspirational, it feels second-best and dotte is all about making it feel great. The current mindset for shopping for younger children can be, well they're going to outgrow that in a few months so I'm not going to spend good money on it, so we do tend to buy cheaper or less good quality items because the cost of these items in our mind is completely written off. We generally don't think we'll see a return on it, and I'll be honest, I thought the same when my daughter was born and that's how I got into buying better via second-hand. I saw a pair of leggings that were £32, and I thought, I'm not going to spend £32 on pair of leggings that Lotte will outgrow in around one month so I did some digging on eBay and found a pair for £12 and when she outgrew them, I sold them for £12 - that was my eureka moment. I thought that initial investment cost me nothing so now I do buy new from that particular brand because I know I will get a return on that investment.
As attitudes shift like this, we realise not only the financial benefits but also the environmental impact, which is huge. By buying on dotte you're saving up to 70% of carbon emissions associated with the production of a garment being made and you're also saving up to 79% of the emissions associated with sending a garment to landfill. Shockingly, 30% of parents are throwing unwanted kid's clothes away, purely because they don't know what to do with them or they don't have the time to sort them for resale or donation.
dotte exists to make it impossible to not get involved in the circular economy. We're making it cool to buy second-hand kidswear. We're a fashion forward destination and we're making it feel better than buying new in a way. You can upload an item for sale in less time than it takes to make a cup of tea – we've timed this!
By selling one t-shirt on dotte, you can save up to 2000 litres of water, which is massive. Purely from buying and selling on dotte, our community have saved the planet enough CO2 to fly a plane from London to Perth, and back again. And we've saved enough water to fill two Olympic-sized swimming pools.
What would you say to parents who like the idea of shopping second-hand but struggle to source quality pre-loved clothing?
I completely understand that. A lot of that could be down to the stock that's available or the quality of the items available. The lower end of the high street or the supermarkets tend to not withhold their quality as much as more premium brands.
First and foremost, dotte is a parent-to-parent marketplace. Our community prides itself on true listings. We operate a review system, like Airbnb and Uber. Our buyers and sellers review each other, and we also have a Buyer Protection Scheme in place so if the buyer isn't happy with the quality and unable to resolve with the seller (very rare), they can get in touch with us, and we can sort that out for them. We also have a seller book which offers a step-by-step guide to preparing the product for sale; highlighting any imperfections so items are listed in their true state.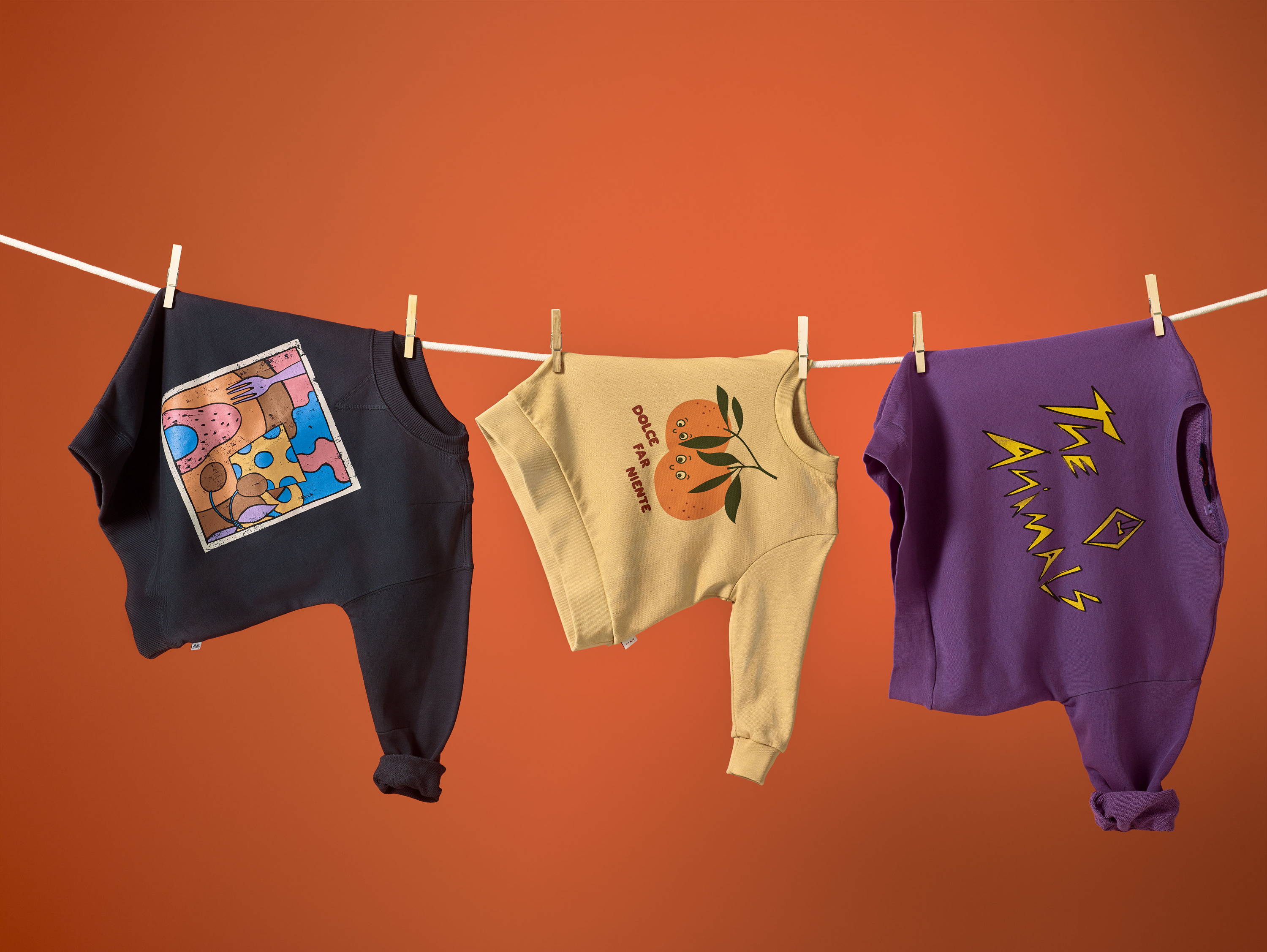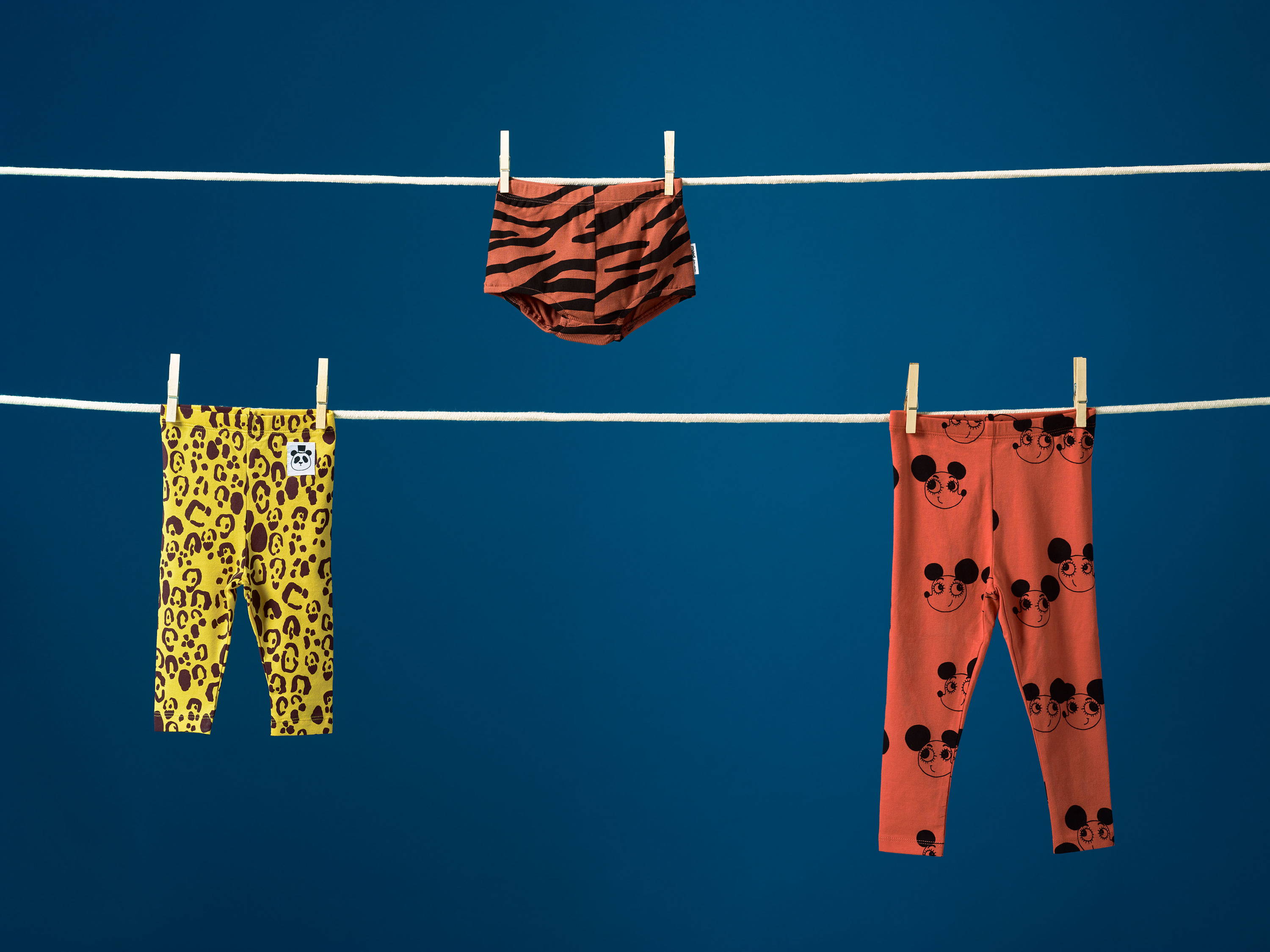 Everyone has their favourite brand, but they might not feel like they can be so specific when shopping second-hand. What would you say to that assumption?
One of the best things about dotte is the element of discovery we've built into the platform. We wanted to make sure parents felt excited about looking through the platform. It's really important that less well-known brands get space within our curated edits, for example, for parents to discover these.
Parents can use our personal shopping tool which allows you to select styles your child might like. Whether it's neutrals, brights or prints, you can select these and your child's age to then customise what you see.
We've recently been named in Vogue as the place to buy and sell second-hand Mini Rodini, which is one of the most desirable independent brands. We are fast becoming the place to go to for your designer labels. If any of these names mean nothing to you (they didn't to me once upon a time), but we'd love to introduce parents to them and get them buying these brands that withhold quality.
For some parents, they will feel like they want to buy certain items brand new. What are your thoughts on second-hand versus new?
dotte isn't just about only buying second-hand. We know that realistically, this isn't what parents do. They want to have a blend. Obviously for Ickle Bubba, you offer travel systems designed to last 4 years and beyond. It's a big initial investment piece and you offer the really handy 4-year warranty, so the value pays off there. For us, we need to encourage parents to buy well first and then re-sell, which is why we have partnered with so many amazing brands to become their official resale platform of choice. We call this the Resale Collective.
The brands we partner with encourage their customers to re-sell their outgrown kids clothing by offering incentives, such as discounts off buying new items. Our brands are wanting to elongate the lifespan of their garments and they're getting involved in the resale aspect through our platform.
How does the selling process work on dotte?
It couldn't be simpler. You sign up to dotte and click 'sell'. There's a form for you to populate with each item that you're selling. For example, brand, age and style. You then upload a few images and that's it, simple. We do also acknowledge that there are parents that just don't have the time to list, no matter how fast it is. We do have an exciting solution for those parents coming up. It's in testing phase at the moment but it's in the pipeline so make sure you're signed up to the newsletter!
If garments aren't in a resellable condition, can parents still donate these items to dotte?
Obviously not everything can be re-sold. Some things don't hold their value; some things are ripped or stained from the inevitable poonamis that every baby has! So, we offer a donate and recycle scheme as we want dotte to be a one-stop place to pass on unwanted clothing. Currently we pass onto baby banks or if items are past the point of repair, they go onto be recycled into car seat padding and oil rags.
Finally, if you've tempted a few people to explore shopping second-hand for their little one but they just need a little more persuasion, what would you say to them?
Come and check out dotte's Instagram. Get a feel for the dotte vibe and the community we're building. Take a look at our website and sign-up to our newsletter and you'll soon see it's the best way to not only dress your kids stylishly but financially and environmentally, it's going to have such a positive impact.
We would love to invite the Ickle Bubba community to join us. If you sign up to dotte using the code ICKLEBUBBA, you will get £5 from dotte when making your purchase.
Thanks, Sam! It's wonderful to learn how just making small changes could have such an impact on reducing our carbon footprint.

To find out more and to sign up to the dotte community today, visit their website.