Car Seat Groups: How Do They Work?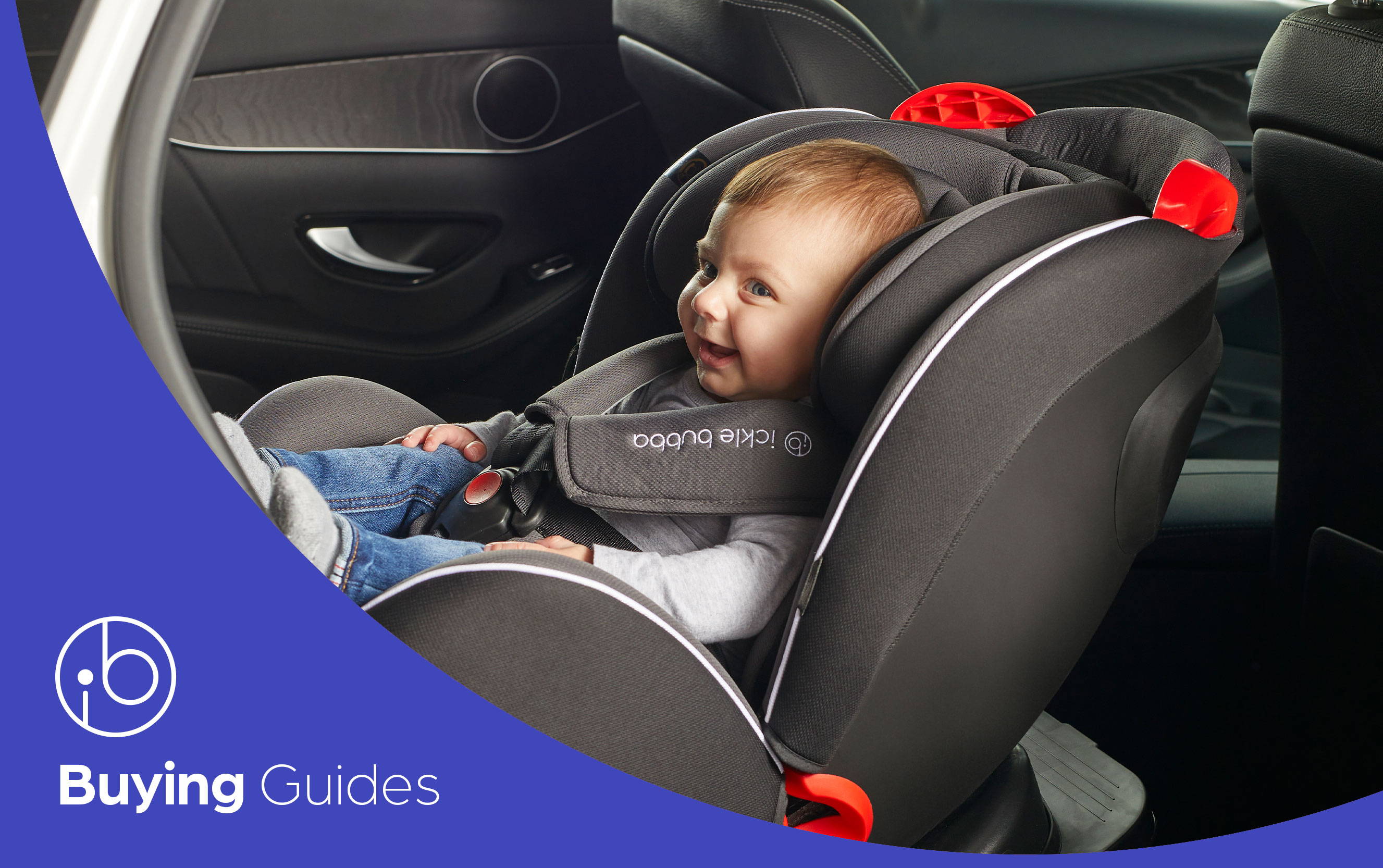 If there's one purchase for baby you want to get right, it's their car seat. They provide safe travel as well as keeping baby comfortable on long journeys. But with a wide range of car seat options, which one do you need and when? Read our handy guide to car seat groups. For more information, check out our complete guide to car seats.
Car Seat Groups | The Basics
So, let's get to grips with some of the basics. This section covers everything you need to know about car seat groupings.
What are car seat groups?
If you're at the start of your parenting journey, then you will need a car seat for a newborn baby, but as they grow you will need to change and upgrade your seat to ensure they have the right level of protection. By understanding the various age ranges, you'll know when you're due a change.
What are car seat groups?
Car seats come in numbered groups; these are:
Group 0
Group 0+
Group 1
Group 2
Group 3
These groups determine which car seats are compatible for a child at various ages. Some car seats are suitable for various ages, meaning they can be adapted as your child grows. These car seats list all corresponding groups, for example: Group 0/1/2.
How are car seat groups determined?
While car seat groups do roughly correspond to your child as they age, the real factor that determines when you should be upgrading your car seat, is your child's weight. Each group has a corresponding weight limit – it's this that you should be monitoring, rather than your child's age.
Group 0 Car Seats
A group 0 car seat is a seat designed to be suitable for a newborn baby. It's the first car seat you will need. It takes baby from your child's birth weight to around 10kg, approximately. Roughly this translates to somewhere between 6 and 9 months old. Once baby weighs this amount, they will need to upgrade to the next seat (Group 1) or have a seat that adapts from Group 0 to Group 1.
Group 0+ Car Seats
Group 0+ car seats are seats that span Group 0 and Group 1. This means they will take baby from their birth weight up to around 13kg. A rough age approximation is between 12 and 15 months. Often Group 0 and 0+ have the ability to attach to a pushchair chassis (usually with additional adaptors) – this is what is known as a travel system.
Group 1 Car Seats
Group 1 car seats are ideally suited to toddlers, and take them from 9kg to 18kg, or 4 years old. If you're buying your car seats incrementally, this is the next step after a Group 0 seat.
Group 2 Car Seats
Group 2 car seats are high-backed booster seats, and they take children from 15kg to 25kg, so between 4 and 6 years.
Group 3 Car Seats
Group 3 car seats take the form of a raised booster cushion which provides additional support for your child from 22-36kg. This is between 6 and 11 years old, approximately. After this point, your child no longer needs car seat support.
Multi-stage car seats
These are seats that offer levels of protection that span various weight and age ranges. They can be a valuable investment, if you're looking for car seats that offer longevity as well as safety.
They include:
Group 0+/1
Group 0+/1/2
Group 0+/1/2/3
Group 1/2/3
Group 2/3
Group 0+/1 Car Seats
This is a car seat that provides protection from birth all the way up to around 4 years old (18kg). If you want a seat that doesn't require upgrading so quickly, this is a good investment.
Group 0+/1/2 Car Seats
These seats take your child from birth up to 6 years approximately, or 25kg.
Group 0+/1/2/3 Car Seats
Offering long term support for your child, Group 0+/1/2/3 car seats take them from birth weight up to 36kg, or 11 years old, approximately.
Group 1/2/3 Car Seats
These seats take your child from 9 months to approximately 11 years, or 9-36kg.
Group 2/3 Car Seats
Providing support for your child in their older years, these seats are suitable between 15 and 36kg, or approximately 4 to 11 years old.
i-Size car seats
i-Size car seats follow the R129 safety standard. They are slightly different to group car seats, as their longevity is determined by baby's height rather than their weight. Be sure to take this into consideration if you're looking at i-Size car seats.
Car Seat Groups | The Ickle Bubba Range
At Ickle Bubba, we understand that different parents have different needs, so our range of car seats are designed to suit a variety of families.
Our car seats:
Are designed for a range of budgets
Are rigorously safety tested
Work for a number of age/weight ranges
Include ISOFIX and seat-belt installation options
Include a 4 year warranty
To help make things easier to navigate, we've split our range into car seats suitable from birth – 'Ready, Set, Go' – and ones that are ideal for a growing toddler – 'Going further'. You can see both ranges below. Check out the full Ickle Bubba range below. Remember: age is only given as a guide. Always refer to child weight for the correct group stage.
Ickle Bubba car seat testing
All Ickle Bubba car seats are rigorously tested and approved to ECE R44 04 – the British and European safety standards for car seats. So you can rest easy, knowing they're designed to keep your little one safe and are up to the job!
Ickle Bubba Group 0+ car seats
Our 'Ready, Set, Go' range of car seats provide effective car seat protection from birth. They come with the option to attach to your pushchair chassis, creating a travel system for quick easy transporting from car to pushchair – ideal if your little one is sleeping and you don't want to wake them.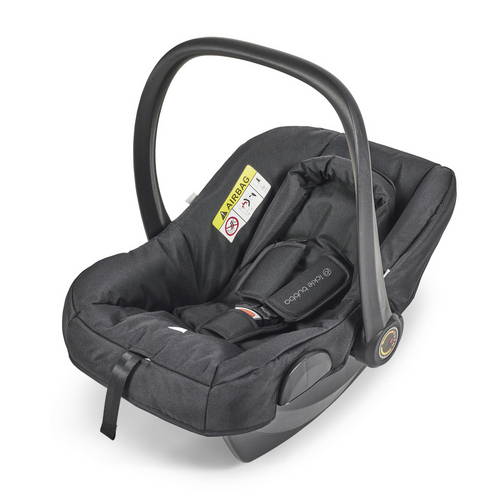 Our Astral car seat is part of our group 0+ range. It takes baby from 0-15 months* approximately, or 13kgs max weight. It's lightweight at just 2.8kg but it's still up to the job. It's easy to carry your little one around, plus it comes with an impact-absorbing shell to protect them when in the car. The supportive head hugging inlay protects their head and back while the cushioned pads add extra support and comfort.
Features:
Impact absorbing shell
Head-hugging support inlay
Easy seatbelt installation
Weighs just 2.8kg
Another Group 0+ car seat, Galaxy takes baby from 0-15 months* approximately or 13kg max. weight. You can protect your little one when in the car with the Galaxy's impact absorbing shell and double-layered side impact protection. The 5-position headrest and head-hugging pillow ensure bubba's head and neck are always supported. It comes with a removable newborn inlay and foot warmer to ensure baby is always cosy, while the adjustable harness grows as your child does.
Features:
Impact absorbing shell
Double layer side impact protection
Head-hugging pillow
Padded chest and crotch pads
Deeply padded seat
Seat belt or ISOFIX fitting (when purchased with a base)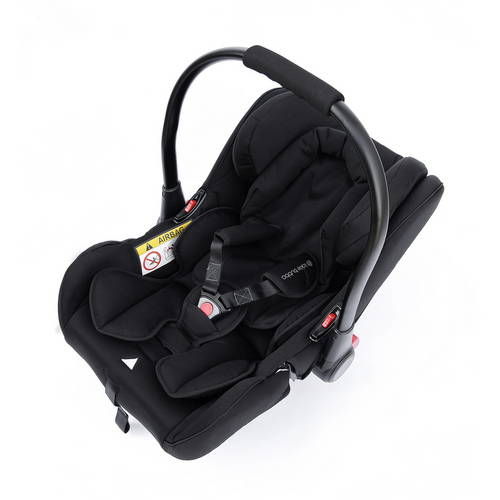 Ickle Bubba i-Size car seats
As we've discussed above, i-Size car seats are infant carries that adhere to the ECE R129 safety standard. This means that you need to factor in baby's height to make sure you find the right choice for their age.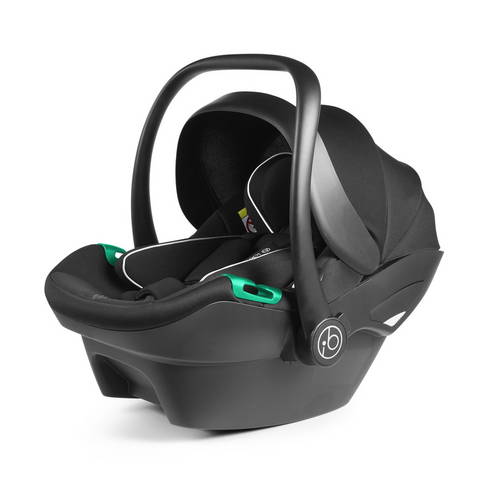 The Stratus i-Size car seat provides sturdy safety and cushioned comfort. It's compliant with ECE R129 and is tested to the most recent standard (R129-03) so it provides you with some much-needed peace of mind. It comes with pop-out panels the provide improved side impact protection, a supportive newborn liner for baby in those early months, and an adjustable hood that offers UPF 50+ sun protection. What's more, it can be installed with seat belts or the compatible Stratus ISOFIX base.
Features:
Complies with R129 safety standard
Improved side impact protection with pop-out panels
Includes a supportive newborn liner
Hood provides UPF 50+ sun protection
Can be secured with seat belts
ISOFIX compatible (when bought with the Stratus ISOFIX base)

Travel system compatible (when used with adapters)
Mercury Group 0 i-Size car seat
The Mercury i-Size car seat takes baby from birth to 80cm tall. It is fitted with the latest safety technology and comes with a coordinating ISOFIX base. It is compliant with i-Size (the R129 safe standards) and includes a reinforced shell to protect from front, side and rear impacts and a secure 3 point harness that uses a Holmbergs premium buckle system. When it comes to comfort, Mercury includes a memory foam insert perfect for newborns and a supportive head cushion which can be removed as baby grows.
Features:
i-Size compliant
Reinforced shell
Side impact protection
3 point safety harness
Memory foam newborn insert
Integrated air vents and UPF 50+ hood
6 position adjustable headrest
Includes ISOFIX Base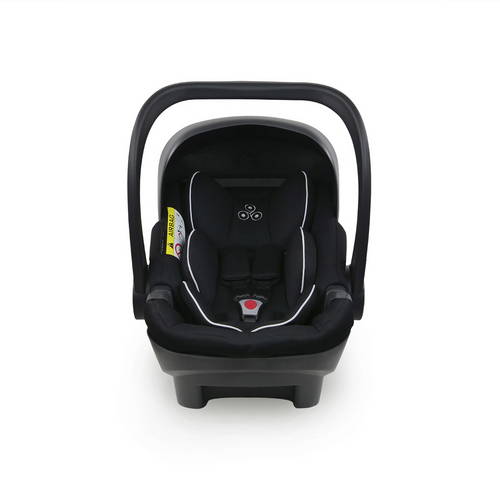 ISOFIX car seat bases at Ickle Bubba
Don't forget, if you have more than one car – or need a spare for the grandparents – we also sell ISOFIX bases separately, so you can install them wherever they're needed, then just click your car seat in and go! Take a look at our ISOFIX bases.
Going further | Ickle Bubba car seats suitable for toddlers
Our 'Going further' range of car seats includes every-stage car seats that take your little one up to 36kg, or approximately 12 years old. While these car seats are not suitable for travel systems, they come with integrated ISOFIX bases and remain fixed in your car, providing secure, long-term car seat safety.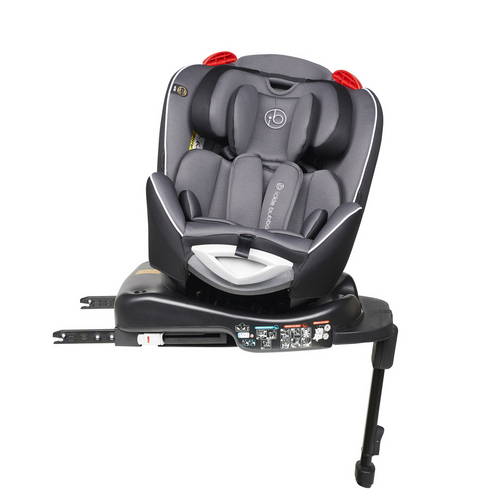 Radius Group 0+/1/2 car seat
The Radius Group 0+/1/2 car seat is another long term solution, as it protects baby from 0 to seven years* approximately, or up to 25kg max. weight. With its rotating seat, Radius offers more angles of access for stress-free safety. The seat is designed to go from newborn to 7 years approx., meaning you have plenty of safe journeys ahead of you, with extended rear-facing up to 15 months, a 20-degree rearward seat recline. Plus, a cosy infant seat insert and chest pads for extra comfort on the go.
Rotating 360-degree seat
Easy one-handed headrest and harness adjustment
Integrated ISOFIX base
Stabilising support leg
Cosy infant seat insert
Chest and crotch buckle pads
Rear-facing seat recline
So, there we go – hopefully, that's helped to clarify some of the terms and numbers around car seat groups. Now you know what's what, you can start to identify which car seat is best for you. Don't forget to check out things like safety standards and brand testing when researching car seats, as that's what it's all about. Happy shopping and we hope you find the right seat for your little one.
Check out our range of car seats and don't forget we have a range of travel system options that wrap your car seat and pushchair up in one handy package.
* Remember: Age is only given as a guide. Always refer to child weight for correct group stage.